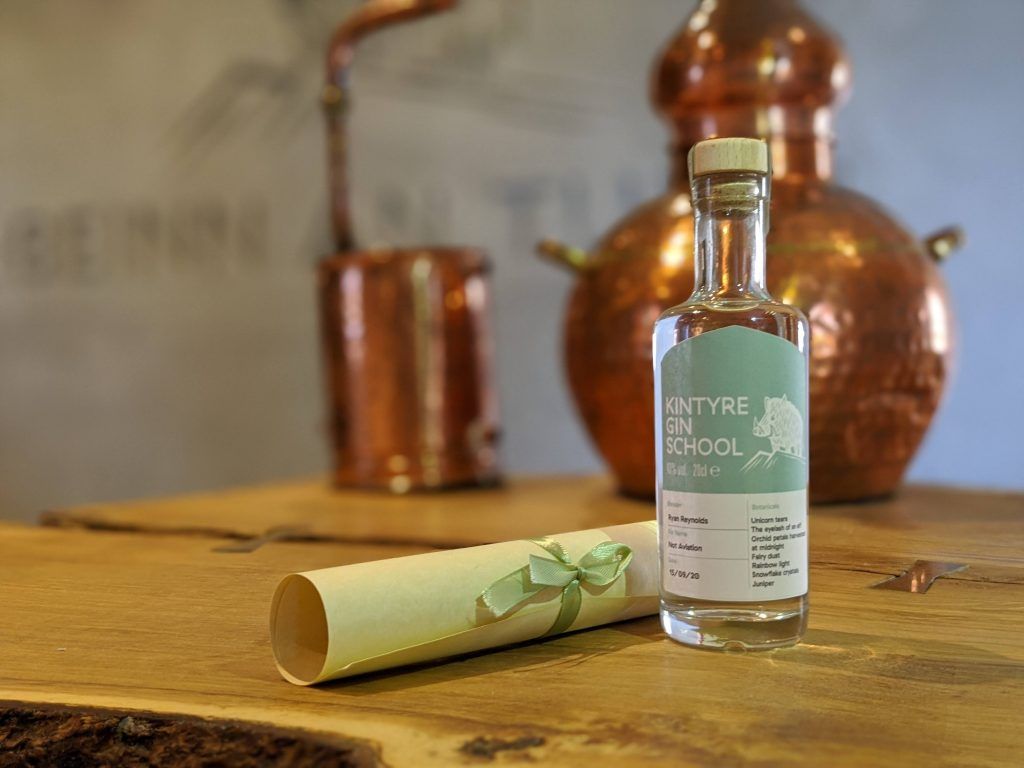 The wait is almost over, construction has been going strong over summer and soon our beautiful new spirit school will be unveiled and ready to welcome our first students. The Kintyre Gin School course will last approximately 3 hours, and we are hoping to run them a few times per week, for up to 10 guests (subject to Covid restrictions).  The perfect activity for any gin lover!
What's included?
We begin the day by inviting you to taste gin in its purest form while we run through the course itinerary. You will learn about the origins and the history of gin before progressing on to making your very own blend.
We will teach you about a variety of botanicals, what they add to gin, and their flavour profiles. Using our special 'Tree of Taste', you will be guided through the blending process and encouraged to create a gin flavoured to your own preference.
The root of the tree is the juniper base spirit, essential for all gin. We then move to the tree trunk which comprises our pre-blended flavour and scent profiles with options such as citrus, spicy, floral, and more. The branches of the tree are the individual distillates that you add to make your unique blend – we have over 20 options to choose from. After blending, you will bottle, label, seal and name your spirit ready to take home with you. The leaves of the Tree of Taste comprise possible garnishes. With the gin left over, we will help you create a perfect serve by giving you the best tips and recommendations for garnishes to suit your creation which you can enjoy before you go.
From Kintyre Gin School, you will take home with you not one, but two, 20cl bottles of your unique blend, a Kintyre Gin School branded glass, your very own distillers notebook and pen and a certificate on completion of the course. We'll also give you a tour of the distillery and talk about how we make our award-winning Kintyre Gin. We will also keep a record of your botanicals so that you can order your own blend again.
We hope to open later this year so get your thinking caps on for a name for your very own handcrafted gin.
Be the first to hear updates on the opening of our new Kintyre Gin School courses by signing up to our newsletter.