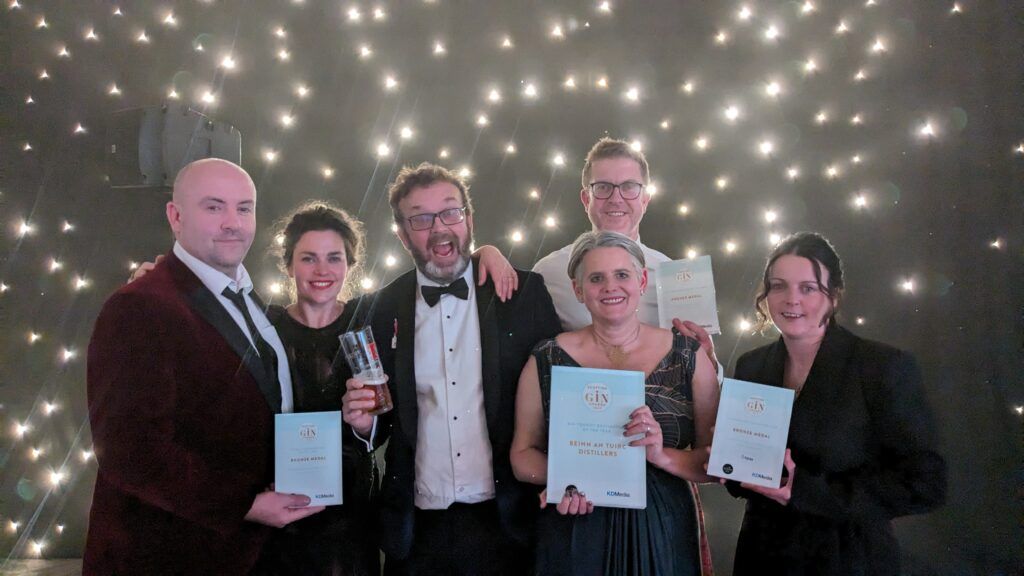 The 7th annual Scottish Gin Awards took place this week in Glasgow so some of the team donned their finery and headed up the road for a fun night at the Hilton Doubletree.
It's aways a cracking night and great to catch up with the many friends we have made in the industry since we started production back in 2017. We were sharing a table with the Tyree Gin crew who are great craic and hilarious table buddies.
The moment before the winning name is announced is always tense and, as you try to brace for disappointment, there is still a shred of hope in your heart. The first category we were entered in was the Gin Tourist Destination of the Year and this is one we REALLY wanted. We missed out last year and were pretty devastated but it's always a strong category that includes so many big names in Scottish gin. This year we had convinced ourselves it would be bad news again, especially when we realised who else was shortlisted. Emma was barely listening to Des Clarke as he read out the nominess as she'd decided it wasn't our year again. Picture the absolute elation when Des pronounced Beinn an Tuirc Distillers as the winner! It was a wonderful moment and Emma and Niall pretty much ran to the stage to accept the award. Des and Alan Wolstenholme, one of the judges, were so lovely with their praise and declared Beinn an Tuirc very worthy winners.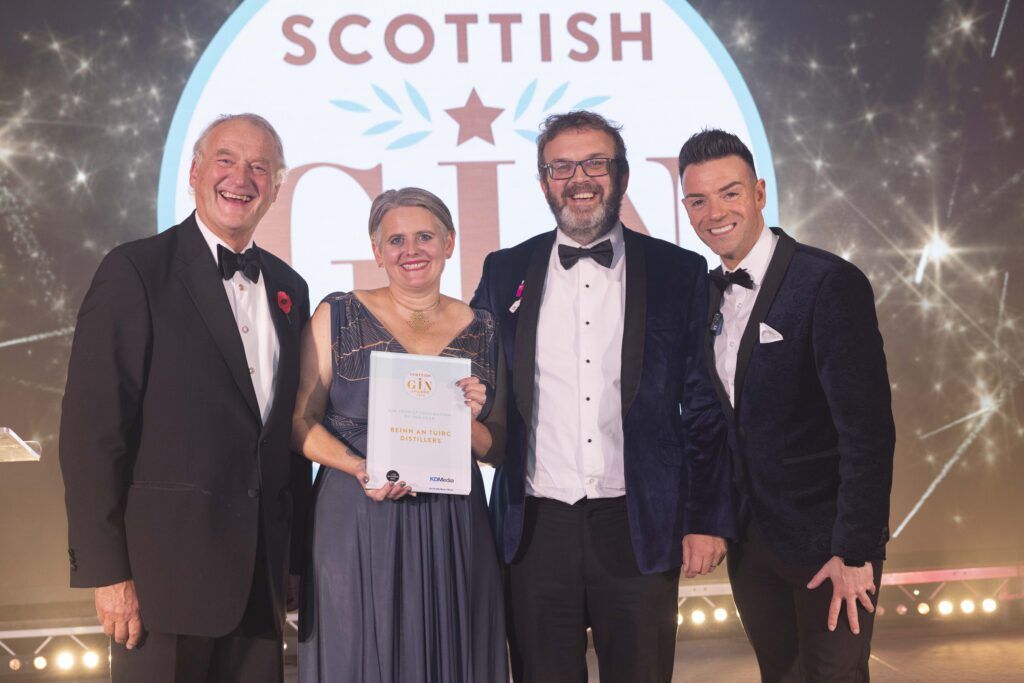 There was more good news in the tasting categories with bronze awards for Tarbert Legbiter, Ceann Loch Citrus and Isle of Gigha Coastal. We are particulary thrilled with the Gigha as this was the London Dry category with over 30 gins shortlisted. An other wonderful achievement for head distiller Lynsay McGeachy. (Who is wracking them up this year after her amazing win at the World Skimming Championship this year at Easdale!).
It was also great to celebrate with our old Gintyre comrades, Linlithgow Gin and Biggar Gin who also won a clutch of awards.
We really do need a bigger shelf now!
Don't forget you can come and stay here and see for yourself why we are Gin Touirst Destination of the Year. Our accommodation is listed on our Torrisdale Castle Estate website and our calendars are open for 2024. Or pop in for a day trip if you are visiting Kintyre.