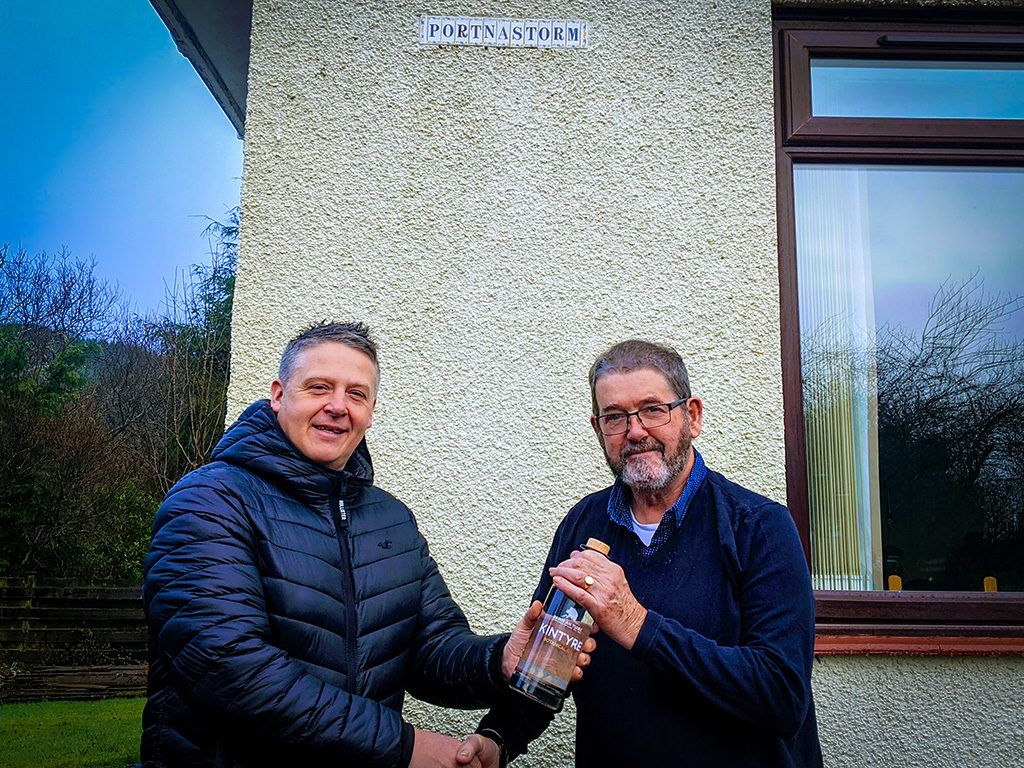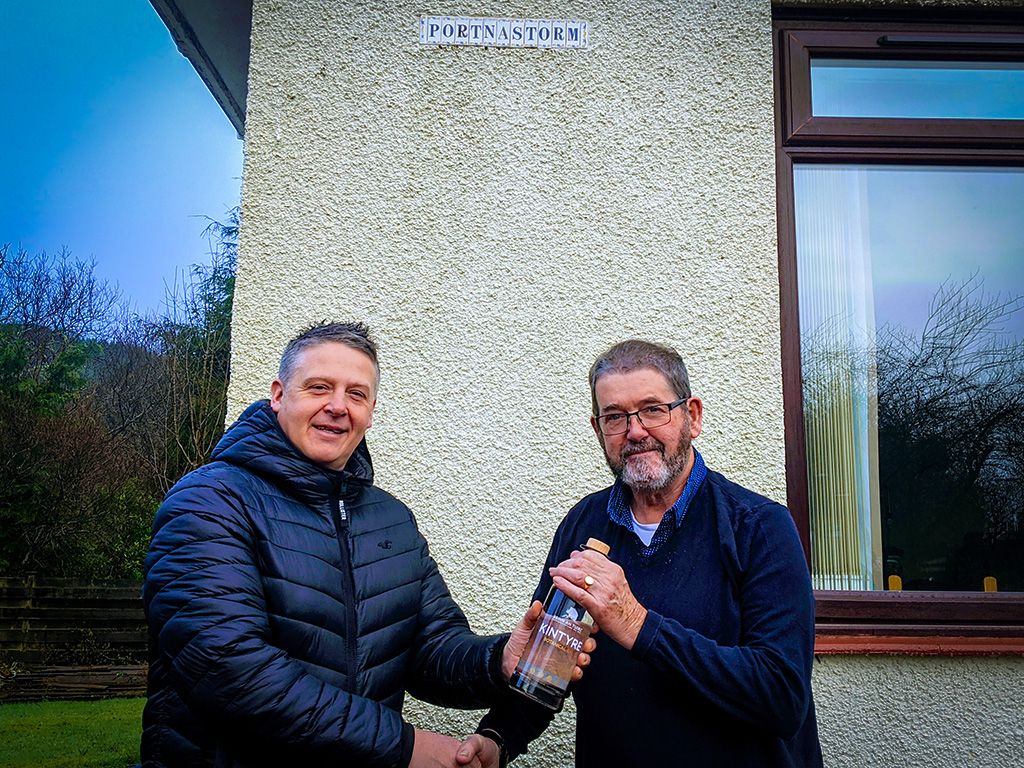 Batch P has come around again for our signature Kintyre Gin so we threw it open to our Facebook and Twitter followers to suggest a apt name and win bottle number one of the batch.
The suggestions came flooding in as soon as the post went live with lots of wonderful names from places around Kintyre such as Port Righ and Putchechan and also some more generic ones such as Peninsula. There were plenty tongue-in-cheek ideas like 'Pothole' and 'Pished' (!) and a couple of people suggested 'perfection' to describe the gin, which is always lovely to hear!
We usually have a nightmare choosing the name with all the team getting involved and occasionally an argument but this time it was easy. A Carradale man, Charles McMillan suggested we name the batch 'Portnastorm' in honour of another Carradale man, Matthew Ramsay.
Matthew is well known throughout Kintyre and the wider fishing community for his devoted work with the Fishermen's Mission for over 20 years. For the past 10 years he served as the Superintendent for Kintyre and Oban and has just recently stepped down from the role. The charity is an important lifeline for those doing what has been proved to be the "toughest job on earth" and their focus is on welfare, health and safety and emergency help.
A fisherman himself since the age of 15, Matthew has helped to provide vital support, spiritual care and practical and financial help to fishermen and their families throughout the region.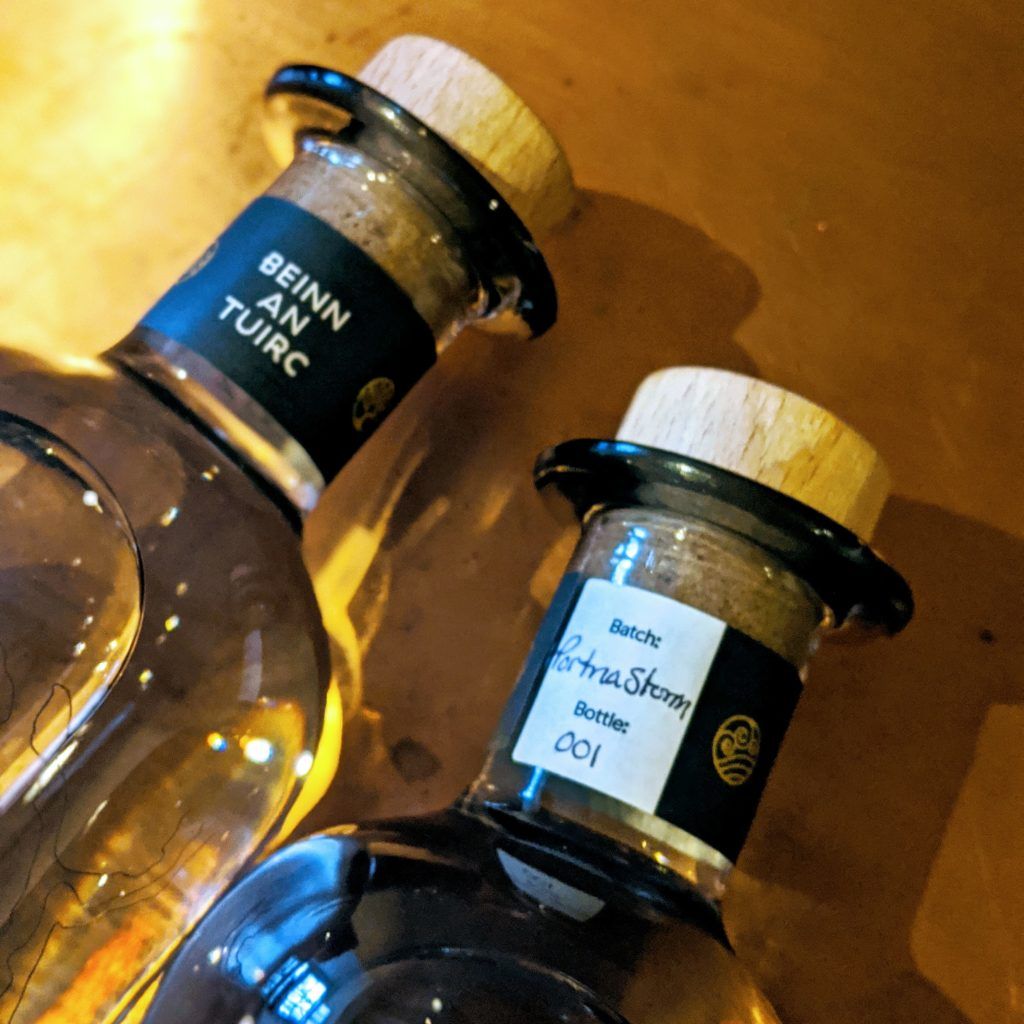 Matthew and his wife Sheena moved into what was the old post office in Carradale and ran a fish and chip shop from there for several years in the late '70s. They built a new house on the site and christened it 'Portnastorm', a name which was 'borrowed' by the forestry commission for the nearby car park!
We are delighted to name our latest batch 'Portnastorm' in honour of Matthew – what a genuine local hero who has given so much to the community and will still continue to do so in his role as a Reader in the Church of Scotland.
We are so grateful to Charles McMillan for suggesting Portnastorm and whilst Matthew was given bottle number one, Charles has bottle number two to enjoy!
---
Please consider a donation to the Fishermen's Mission. The work they do is really vital as fishermen risk their lives daily to support their own families whilst putting food on all our tables.