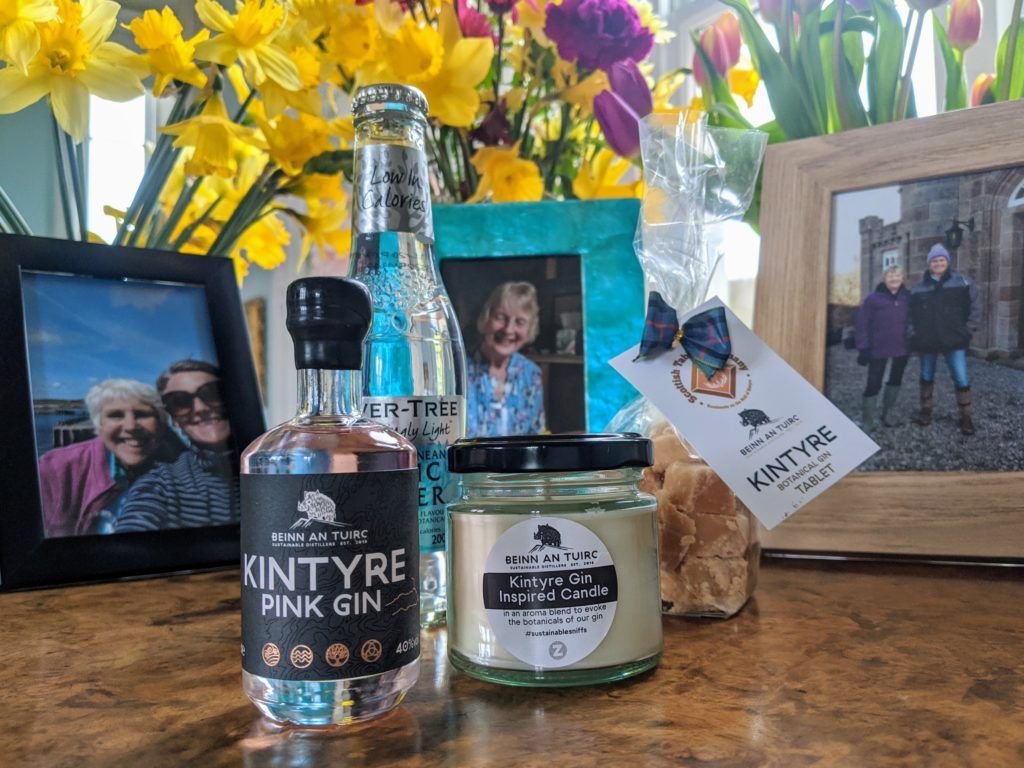 Mother's Day is nearly upon us which means it must be spring time which means it might stop raining soon! It's been a LONG winter.
We have put together the perfect Mother's Day gift which will allow your fabulous mum to indulge herself with a delicious Kintyre Pink and Fever Tree Mediterranean tonic, dangerously moreish Kintyre Gin tablet and a hand-crafted scented candle. The perfect accompaniments to a luxurious bubble bath perhaps!
The tablet is made locally in Campbeltown by the Scottish Tablet Company and is really delicious. There is a wonderful kick of Kintyre Gin in every bite.
Zing Organics in Tarbert make our candles which are based on our botanicals and smell amazing. Zing also produce a fabulous range of organic skincare and a range of concentrated oils for cooking. We are big fans!
Order your Mother's Day package online now to make sure it arrives in time. We can also include a special message.