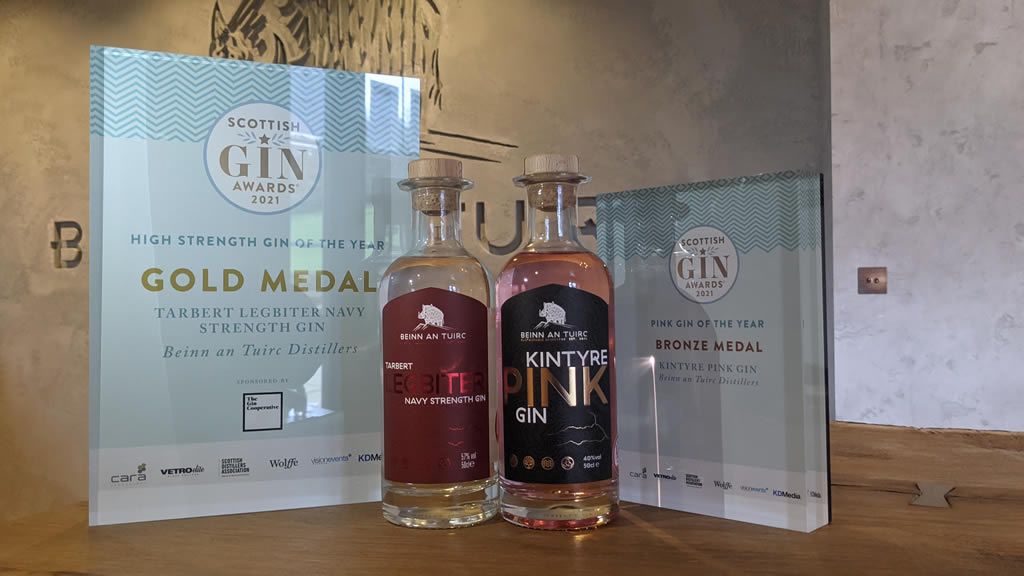 We scooped TWO prizes at this years Scottish Gin Awards!
Our Kintyre Pink was awarded bronze in the Pink Gin category and our Tarbert Legbiter won gold in the High Strength Gin category for the second year running. To say we are delighted is an understatement! To stand out amongst the vast array of fantastic Scottish gins on the market is just amazing, made all the more special as the event took place IN REAL LIFE as opposed to over zoom. We couldn't be prouder of Su Black, our head distiller who creates our award-winning spirits.
We had a wonderful night catching up with many of our gin industry friends and also a couple of former employees! Gareth and Kirsten joined us for the night and it was fabulous to see them both again and also our tour guide Louise who is back at university.
All in all it was a brilliant night out and well worth the sore heads in the morning.
Well done the gin team and also huge shout out to the KD Media team for putting on such a brilliant event.