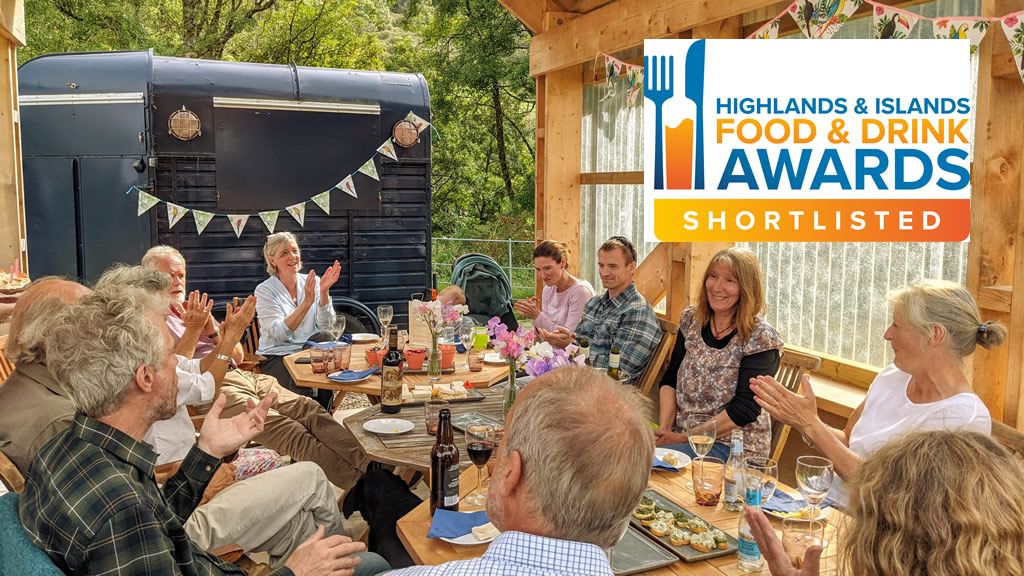 It's that time of year again when shortlists are announced, hotels are booked, suits are dusted down and last minute dieting begins. (Boss Hogg ;-))
We are absolutely over the MOON to have been shortlisted for a number of awards at three key industry events later in the Autumn.
We have the potential to take home ELEVEN awards altogether which would be utterly unfathomable given the competition but you just never know!
What validates these shortlists for us is the consistency – we are up for a sustainability award at two of the events and our distillery experience has been shortlisted three times. This is such a tremendous achievement for our whole team here in Kintyre. Everyone works so hard to deliver an unforgettable experience of the highest quality. Our visitor feed back confirms this time and time again but an award on the shelf would be the icing on the cake. Although we may need a bigger shelf!
Two of the events are in Inverness at the same hotel, a week apart so we are outsourcing one of them to our younger, and more attractive stunt doubles – BaT director Kenneth and his Mrs.
The Scottish Gin Awards rounds off the season on November 10th and we are heading up to Glasgow with most of the team. It will be a well-earned night out for them all, no matter the outcome and a great opportunity to catch up with our gin industry pals.
No doubt all the usual nonsense will ensue!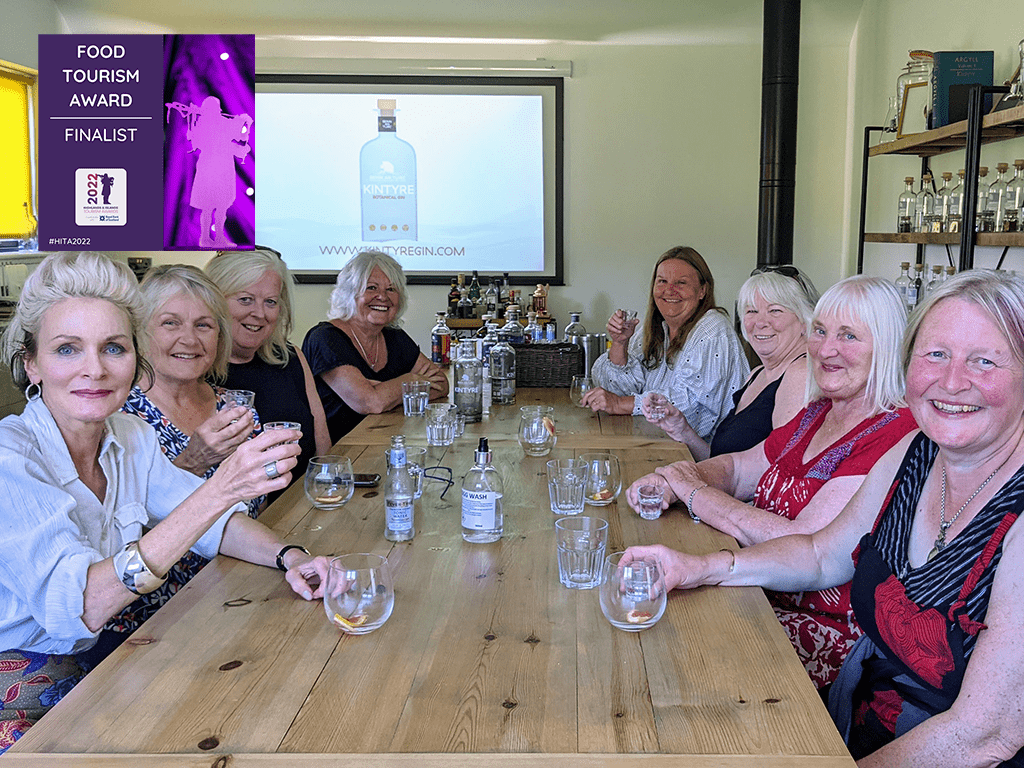 Nominations
Highlands and Islands Food and Drink Awards 2022
Best Food and Drink Tourism Experience
Sustainability Award
Highlands and Islands Tourism Awards 2022
Scottish Gin Awards 2022
Scottish Gin Distillery of the Year
Excellence in Sustainability
Gin Tourist Destination of the Year
Orange and Coffee Liqueur – Best Liqueur
Ceann Loch Citrus – Best Distilled Gin
Kintyre Pink Gin – Best Pink Gin
Kintyre Botanical Gin – Best London Dry
Legbiter – Best Navy Strength