We had a tremendous response to our 'Name the batch' competition and we were not looking forward to narrowing down the suggestions as they were all excellent and very significant to Kintyre.
A'Chleit was very popular as was Avinagillan, where the standing stones are and I'm sure we will use both at some point in the future, but in the end we were unanimous about the winner.
A couple of people made it known to us that a certain Mr and Mrs Allan of  Campbeltown were about to celebrate 70 years of marriage. We thought this was such a wonderful milestone that it would be an honour to name a batch of gin after this amazing couple.  It feels extra special to us as Stevie and Florence were married, 70 years ago, in Carradale church, just a few miles from the distillery.
Stevie is also well known to us as he has visited both the castle and the distillery with the Campbeltown Old Pals.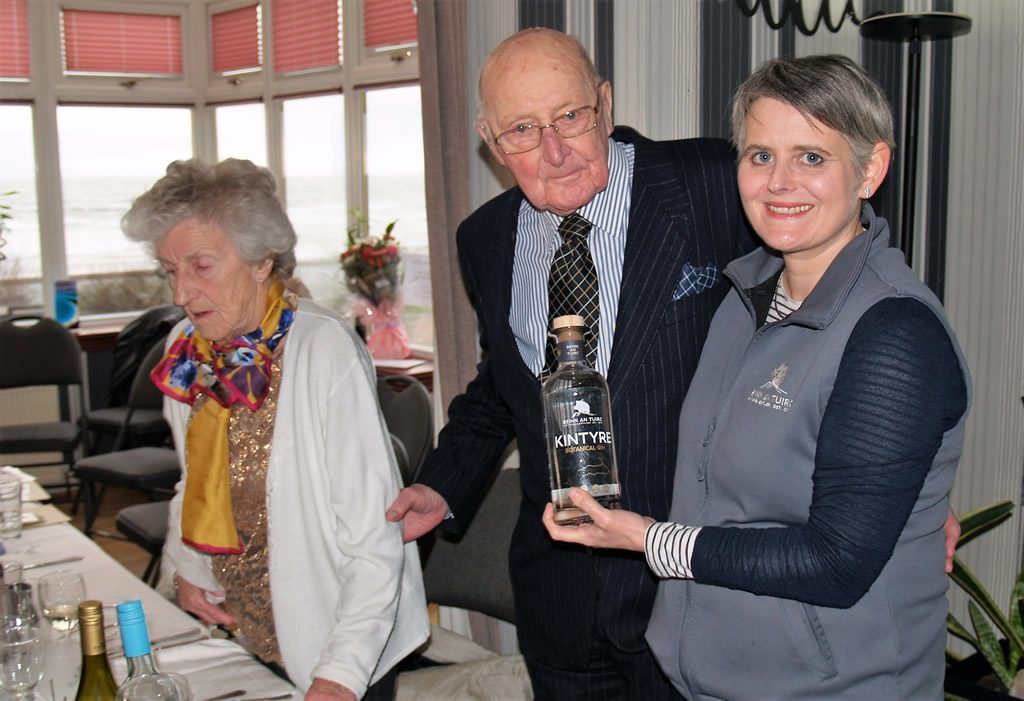 Emma presented the happy couple with bottle number one from Batch Mr and Mrs Allan at their party in the Argyll Hotel, Bellochantuy (which Stevie's father used to own!).  The year is still young but that will definitely be a highlight of 2019. It was such a privilege.
We wish Stevie and Florence many more years of wedded bliss. Talk about couple goals!
---
Batch A will be on the shelves in the coming months but we have a number of bottles set aside for those with a special connection to Stevie and Florence.  If you order one online, just put a wee message with your order stipulating you would like the Mr and Mrs Allan batch or if you visit the distillery shop, just ask us!