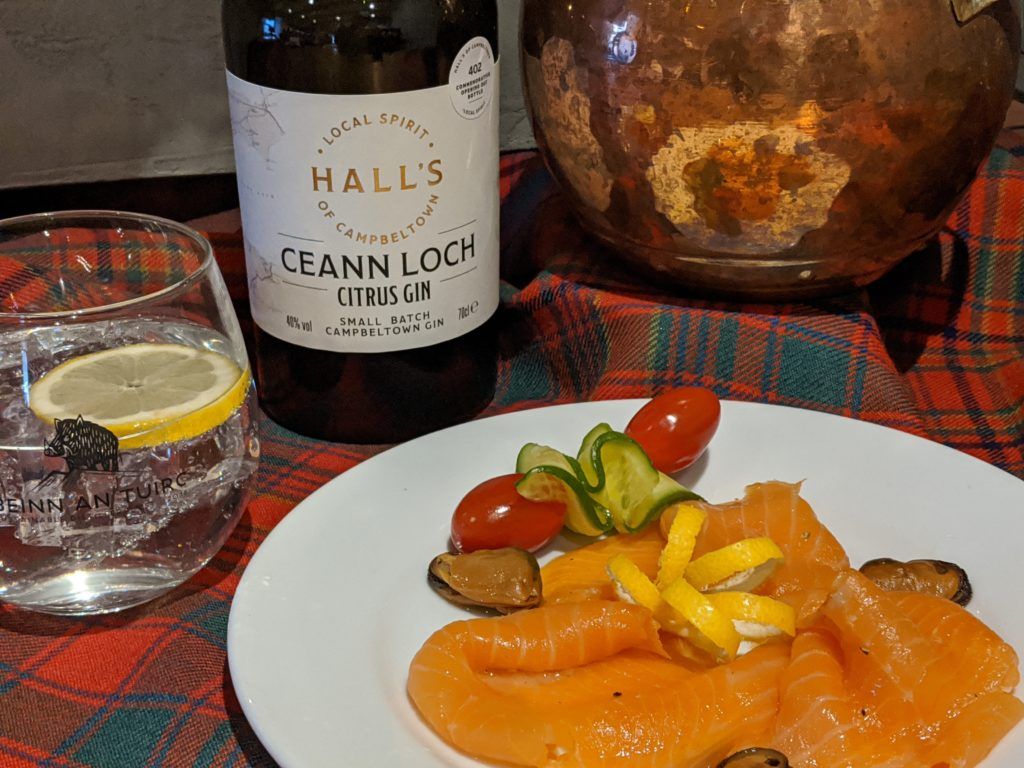 In honour of Burns night next Saturday, we've been busy designing some delicious gin-inspired accompaniments to the menu. Whisky isn't for everyone so it's handy to have some alternatives up your sleeve just in case.
Using new twists on old favourites, we created some mouth-watering bites from our range of delicious, sustainably distilled gin.
For a starter we paired classic Scottish smoked salmon from our local pal's The Kintyre Smokehouse, garnished with a few of their famous smoked mussels and finished with drizzle of our own Ceann Loch Citrus Gin dressing:
Juice of half a lemon
2 tsp Ceann Loch Citrus gin
2 tsp olive oil
Mix well and season to taste 
Drizzle over the salmon 
Serve with a Ceann Loch Citrus Gin and Fever Tree light tonic
For dessert we made a classic cranachan with our Kintyre Pink whipped in with the cream for a lovely kick of gin which perfectly complimented the raspberries.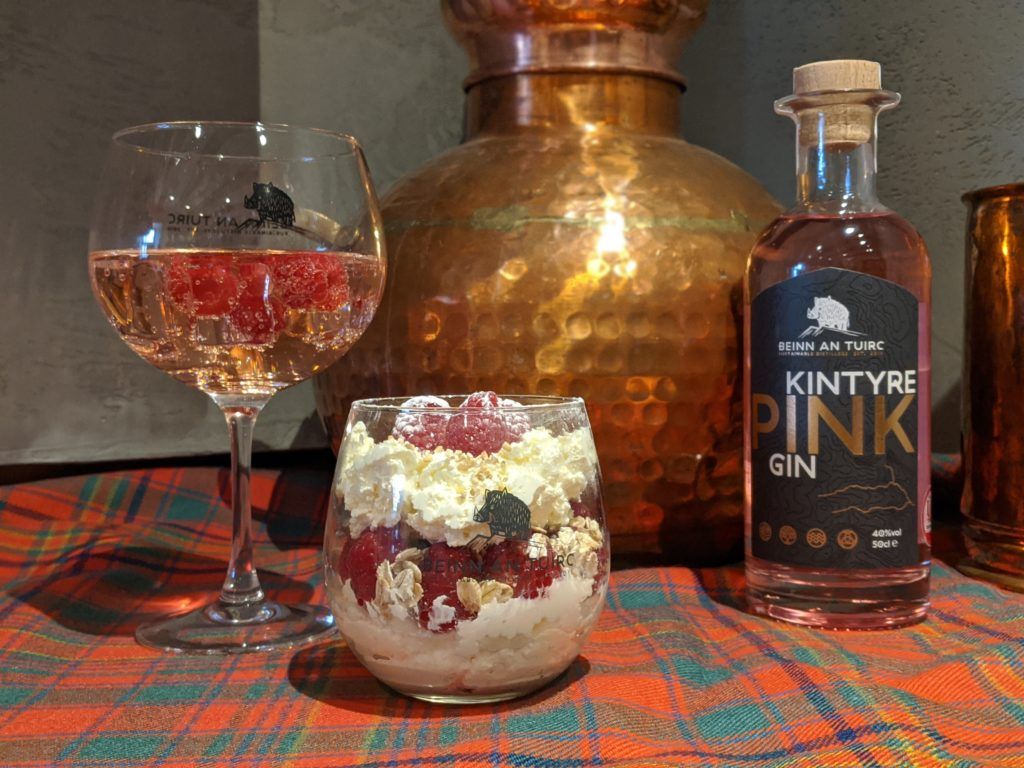 Add 25mls of Kintyre Pink Gin to 300ml of whipped cream
Assemble as normal for Cranachan
Drizzle with Raspberry syrup
Serve with a Kintyre Pink gin and Fevertree Mediterranean tonic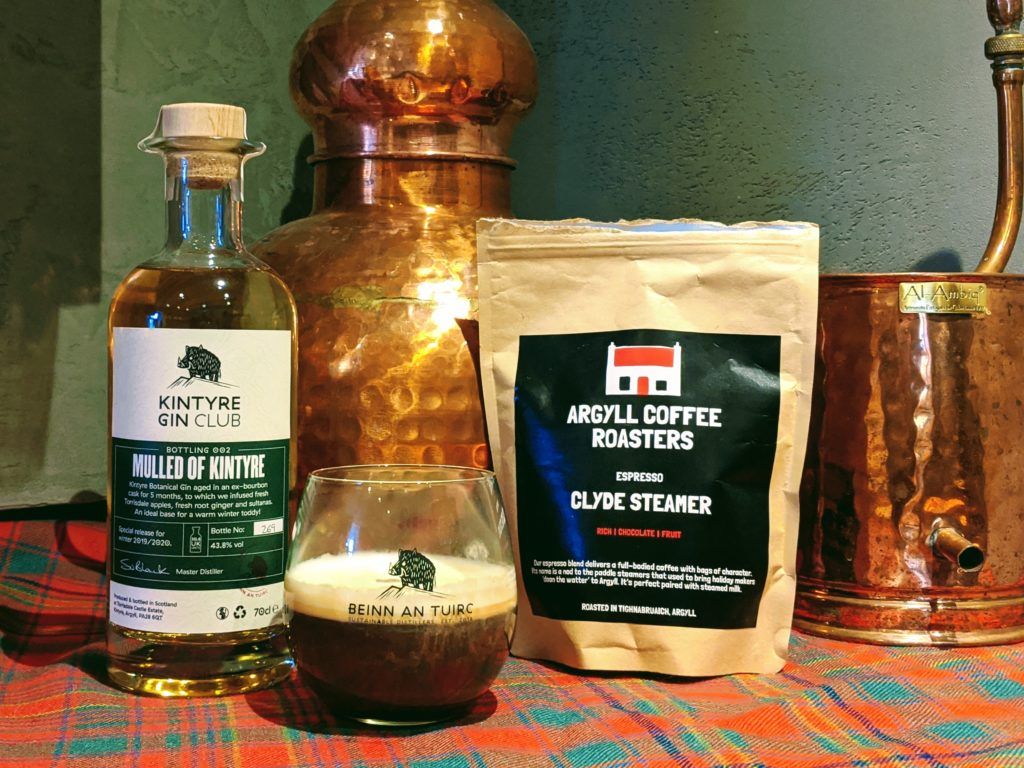 To finish, we created a delicious version of a gaelic coffee, substituting the traditional whisky shot for a measure of our Mulled of Kintyre, which has been carefully aged in an oak barrel and finished with spices. It worked beautifully well with another Argyll favourite, Clyde Steamer expresso coffee from the fabulous Argyll Coffee Roasters.
We can't wait to start serving quality local food and drinks in our new distillery cafe when it opens in the summer. In the meantime, we will very much enjoy experimenting with menus!