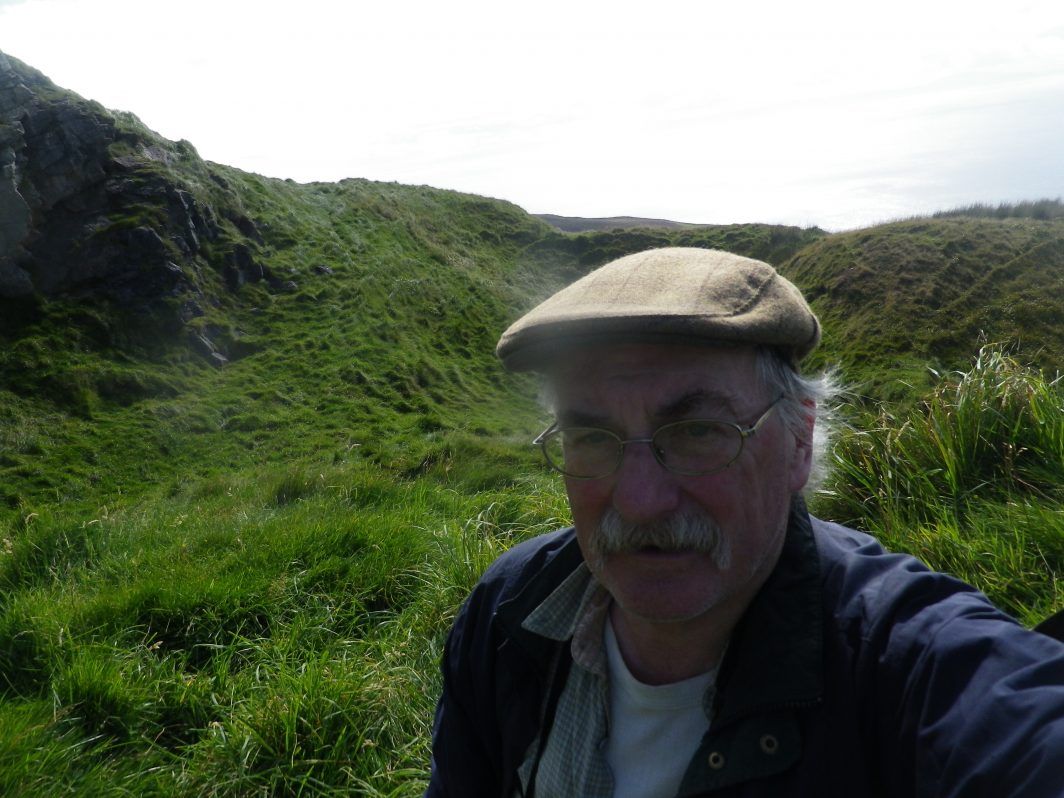 We thought it was about time we acknowledged a wonderful local man whose fascinating books about Kintyre have been a vital resource for us here at Kintyre Gin.
Angus Martin is an esteemed local historian, author and poet whose knowledge of Kintyre, its people and its language is as boundless as his passion for this unique, unspoiled part of Scotland.  He was born and brought up in Campbeltown and has never strayed far from these shores. He spent 33 years in the postal service and had a spell as a fisherman and he became well known in Kintyre for his wonderful stories and poems.  
We were thrilled to learn that Angus has personal connections to Torrisdale – his great-great grandfather, John Martin, was born in Torrisdale Glen in 1810. Another ancestor, Captain Duncan Martin, commanded the Medea, which was the beautiful steam yacht belonging to the Macalister Hall family in the early 20th century. Whilst no longer in the ownership of the family, the boat has lived to tell many a tale and now resides in San Diego Maritime Museum.
When we decided to incorporate Kintyre localities into Kintyre Gin's first batch names, we immediately turned to Angus's book, Kintyre Places and Place-Names*. This is a fascinating read for anybody interested in Kintyre and covers over 1200 place-names around the peninsula.
Angus has meticulously researched each name and the book is rich with history, legends, folklore and connections with Gaelic, Norse, Scots and English. It's impossible not to become completely immersed, even when simply looking up a name to check the spelling. You quickly  get lost in wonderful tales of fairy kidnappers, brutal murders and dimwitted giants. It is a must-read for anyone interested in Kintyre.
We are shamelessly (but with his blessing!) pillaging his work again for our second round of alphabetic batches. This time we are using Kintyre dialect which is another area of interest for Angus and he has compiled a booklet entitled South Kintyre Dialect which has been a wealth of information for our latest campaigns. He is working on similar titles for Tarbert and Carradale dialects which will be equally fascinating to anyone with a connection or interest in the area.
The booklets are stocked in McMillan's in town and the Muneroy Tearoom in Southend. They make wonderful stocking fillers if you are looking for Christmas gift inspiration.
Look out for some familiar faces on our Facebook page.  Thanks to all the (almost) willing participants so far. Here is Wum Semple of Dippen who kindly agreed to help us film batch 'B', Boorach.
*Angus has also edited smaller booklets on the place-names of the Kintyre parishes for the Kintyre Antiquarian & Natural History Society. These are also available from local stockists.