What a weekend! We are trying to fend off the post-Gintyre blues but are really thrilled with how well it went and the feedback from attendees and producers has been fantastic.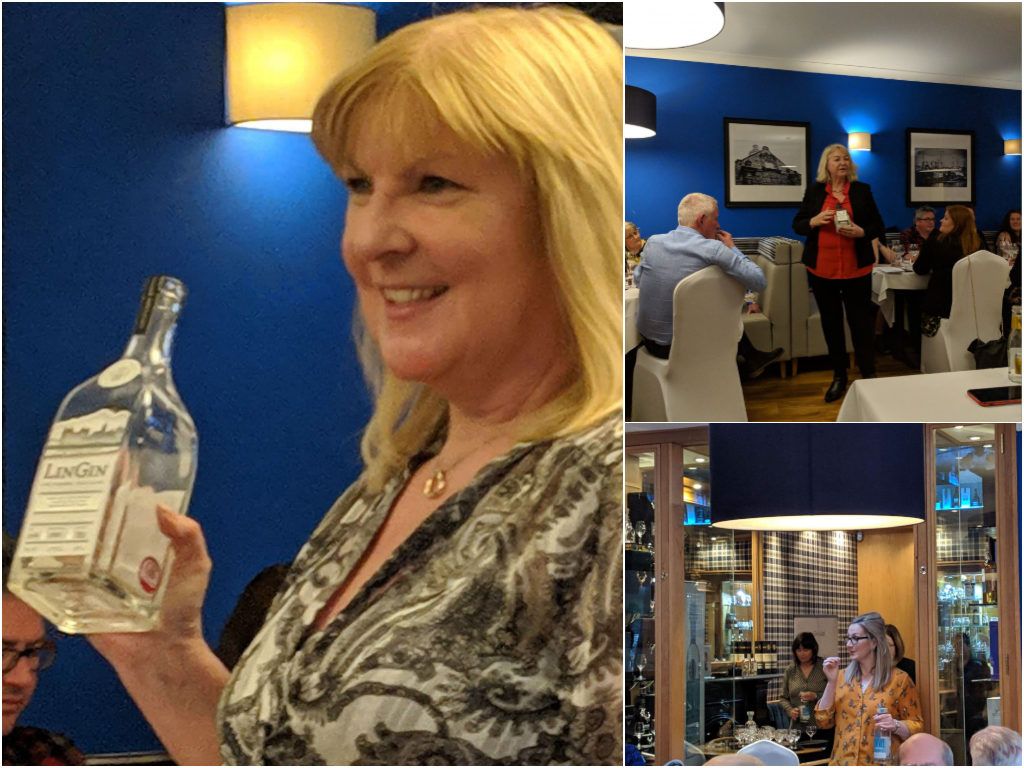 The Ardshiel Hotel opened the festival on Friday night with a fabulous gin pairing menu. Jill of Avva Scottish Gin introduced her navy strength spirit which accompanied the starter of crab arancini. This packs a fair punch at 57% abv but it is wonderfully smooth and delicious neat. Lin Gin from Linlithgow were up next alongside the main course of supreme of chicken with spiced spinich, paneer and spiced potatoes. We learned about this delicious gin through the medium of poetry which was a lovely touch from Alyson, their company director. Dessert was paired with Nerabus Gin from Islay, made by husband and wife team, John and Audrey and went perfectly with the baked rhubarb and syrup sponge. It was such a treat to hear all the different stories first hand and a great way to try three outstanding Scottish gins.
Luckily Boss Hogg had his sensible hat on and booked us a taxi home at a reasonable time as the party carried on well in to the night!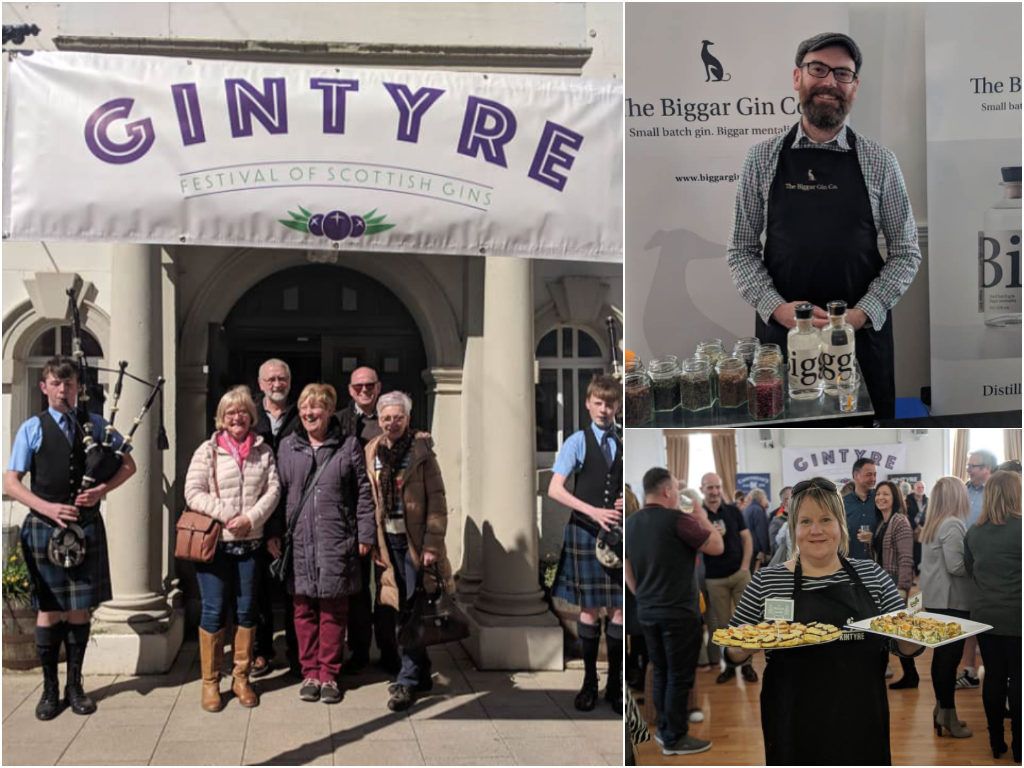 The main Gintyre festival started at 1pm on Saturday in the town hall and as the 250 tickets were already sold out, we were expecting a big crowd. There were 12 producers in attendance, including Nerabus Gin, Avva Scottish Gin and Lin Gin. We welcomed back Pixel Spirits from Ballachulish and Lussa Gin from Jura who came last year, and of course our local pals, Cadenheads Old Raj Gin. McLean's Gin, Lost Loch Spirits, Perth Gin, and Biggar Gin all made the long journey down to Gintyre from all corners of Scotland. Sadly Wild Island Gin from Colonsay couldn't be there but their gin made it and we manned the stall for them.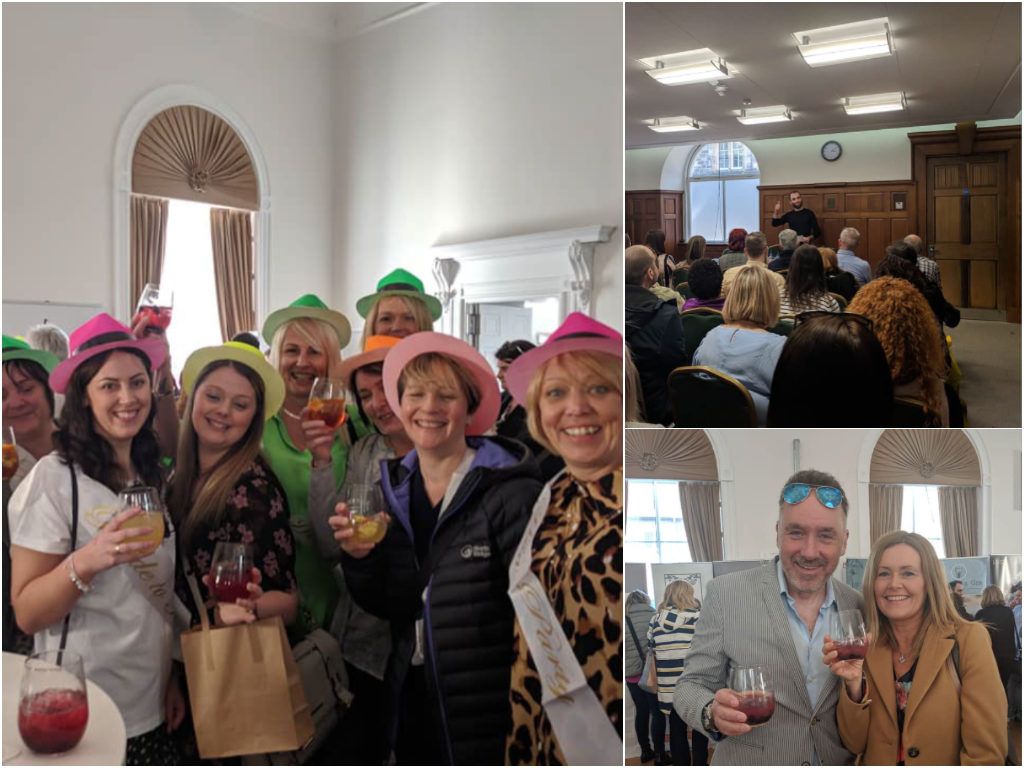 The room was packed and the atmosphere buzzing. Beautiful background harp music was provided by Katherine Harrison and Linda McLean from the Kintyre Larder provided delicious canapes. Gin enthusiasts came from far and wide, including a hen party from Lochgilphead and the town hall bar served a choice of delicious gin cocktails designed by Kate Watt of Explore Campbeltown. Masterclasses were held throughout the afternoon where people could learn more about their favourite gins.
It was a true collaboration between ourselves, the town hall and Explore Campbeltown. Other Kintyre businesses got on board with the theme too and many bars and cafes offered special gin themed items on their menus. Sadly we didn't get to taste the Muneroy Tea Room Kintyre Gin millionaire short bread but it looked amazing!
The weekend was rounded off perfectly with a special screening of Breakfast at Tiffany's at the Campbeltown Picture House.
We are already planning Gintyre 2020!