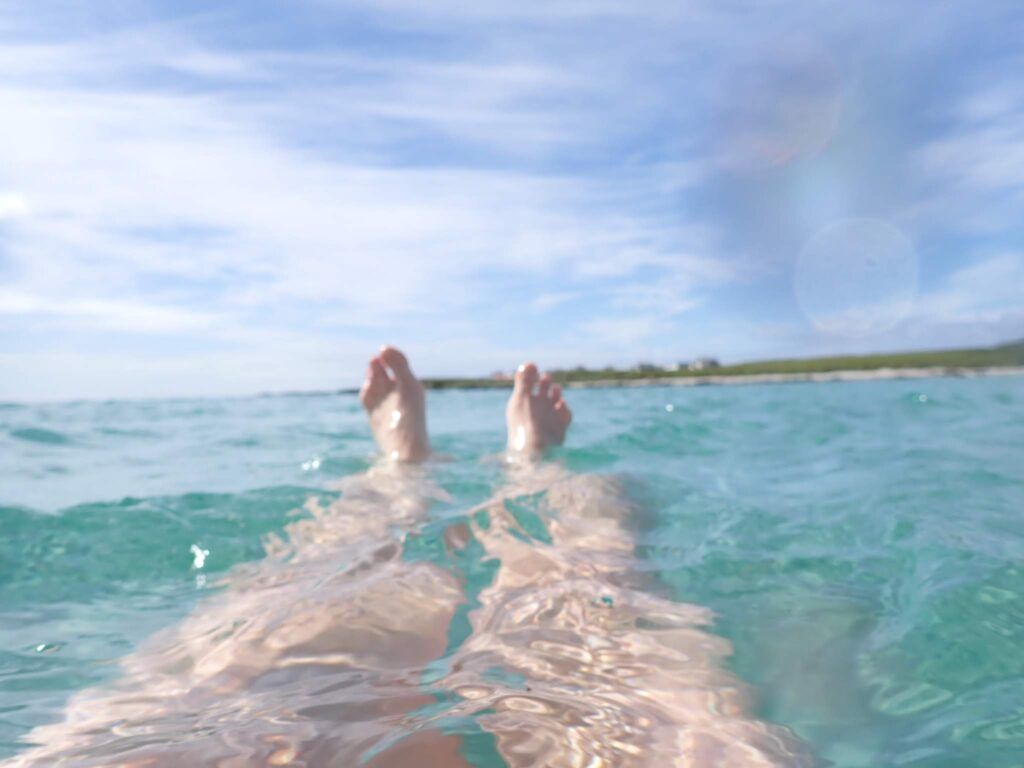 Where do you holiday if you live in a beautiful, remote paradise where people love to holiday?
For Boss Hogg and the family the answer is – go more remote! Emma describes the appeal that keeps them coming back to Tiree year after year (it's 40 years since her first visit!).
---
The Isle of Tiree is a Hebridean paradise, 4 hours by ferry from Oban which involves a gruelling 3.30am start from Torrisdale. A Calmac breakfast followed by a decent snooze will revive you and the rest of the sail will fly by.
For the first time in a long time we experienced poor weather this year and briefly contemplated an all-inclusive somewhere hot next year. Then the sun came out and the boogie boards came out and there were reunions with old, dear childhood friends, beautiful memories made with a baby cousin and grandparents, excuses to do very little, marathon sessions of Stranger Things, fleeces and hats on the beach before braving the waves in a swimsuit, pony treks and unique island retail opportunities (Chocolate and Charms, the pottery, new random pop-ups that seem to only open to those in the know…).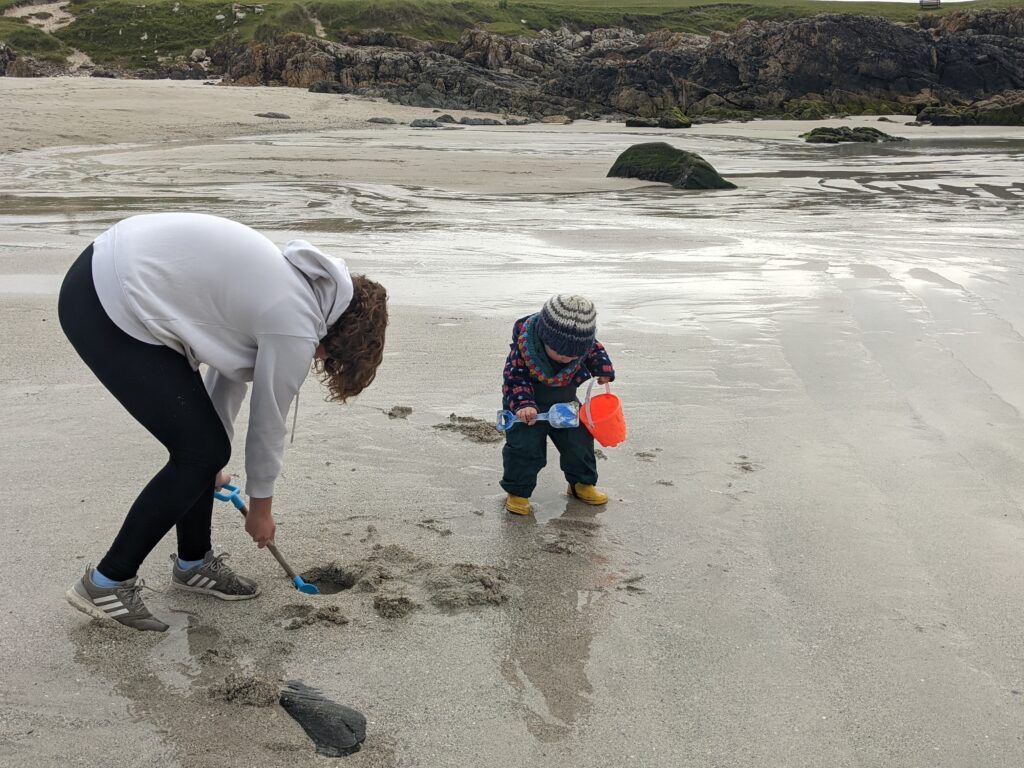 The magnificent beaches are obviously a big draw – even for a Kintyre family who have magnificent beaches on our doorstep. We love our nearby Balevullin Bay for a boogie board and mum and dad's beach at Balinoe on the other side for a calmer, clearer swim. (Disclaimer: it's obviously not their beach but after 40 years in the same holiday rental they can lay a certain claim!).
We always make a point of calling in our Tyree Gin pals, Ian and Alain who have created a thriving gin business on this tiny island. Niall was fascinated by their new venture into small batch whisky and I can only hope he didn't come away with any more ideas for us…
A trip out to the uninhabited Lunga with Tiree Sea Tours was an unforgettable highlight. The puffins are so tame and delightful to observe. If you're very lucky you'll see dolphins, whales and basking sharks on the trip over (we weren't but all the more reason to go again next year!).
Every year we debate a different destination and once or twice we've succumbed but Tiree lures us back.
---
Useful links