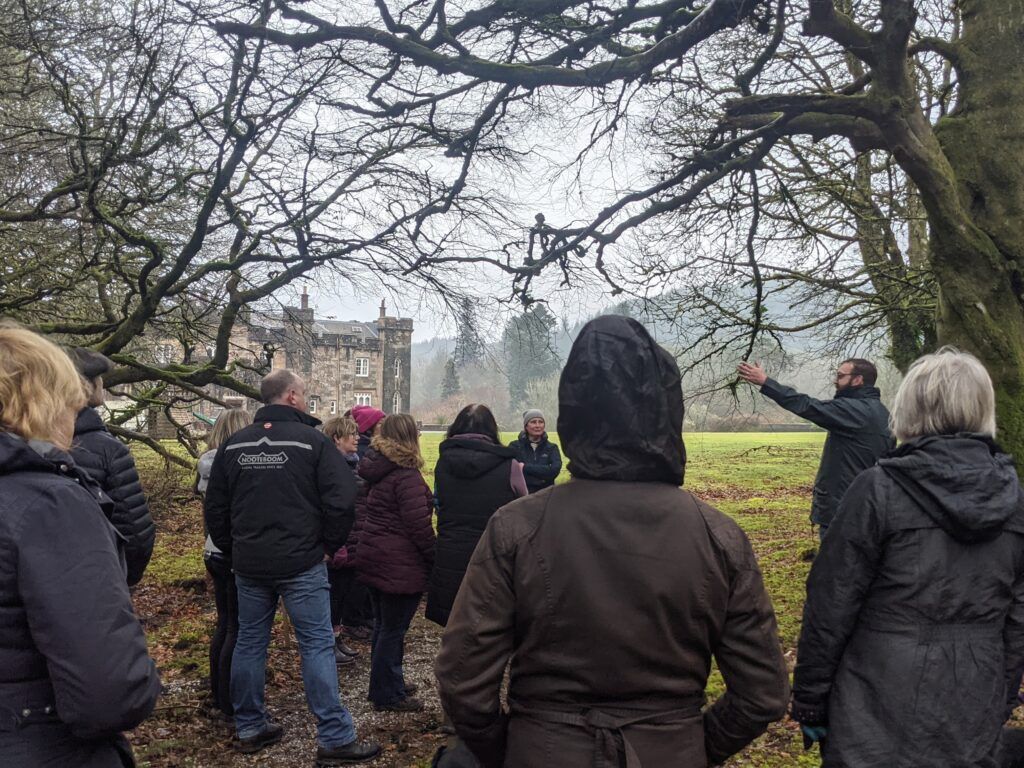 Our very first Laird's walk took place on a rainy Saturday in January but luckily the weather didn't dampen the enthusiasm of our visitors.
We welcomed a group of 21, plus 4 very well behaved dogs, gathering at the distillery café before starting the gentle stroll around Torrisdale Castle Estate.
Niall (our own Boss Hogg and current Laird of Torrsidale Estate!) led the group on a 1.5 mile circuit, pausing frequently to talk about snippets from the estate's rich past, peppering the chat with his unique humour and occasional tenuous celebrity name dropping!
It was a very relaxed stroll, guests were genuinely interested in finding out more about Torrisdale and possible plans for the future and were intrigued by the amazing array of champion trees we have on the estate. The oldest, a Monterey Cyprus, probably dates back to the construction of the castle itself in 1815.
It was such a great opportunity to share some of the stories and welcome people to the estate who may not have visited before.
The walk concluded back at the distillery café where everyone enjoyed a light lunch at the café which was included in the price.
We have been bowled over by the positive feedback and will definitely be organising more of these events in the future. Sign up for our newsletter on the link below to stay in the loop or follow us on social media.
You are welcome to walk the paths on the estate at any time – a priority project for this year is to open up more of the old paths so it's even easier to explore our amazing surroundings.