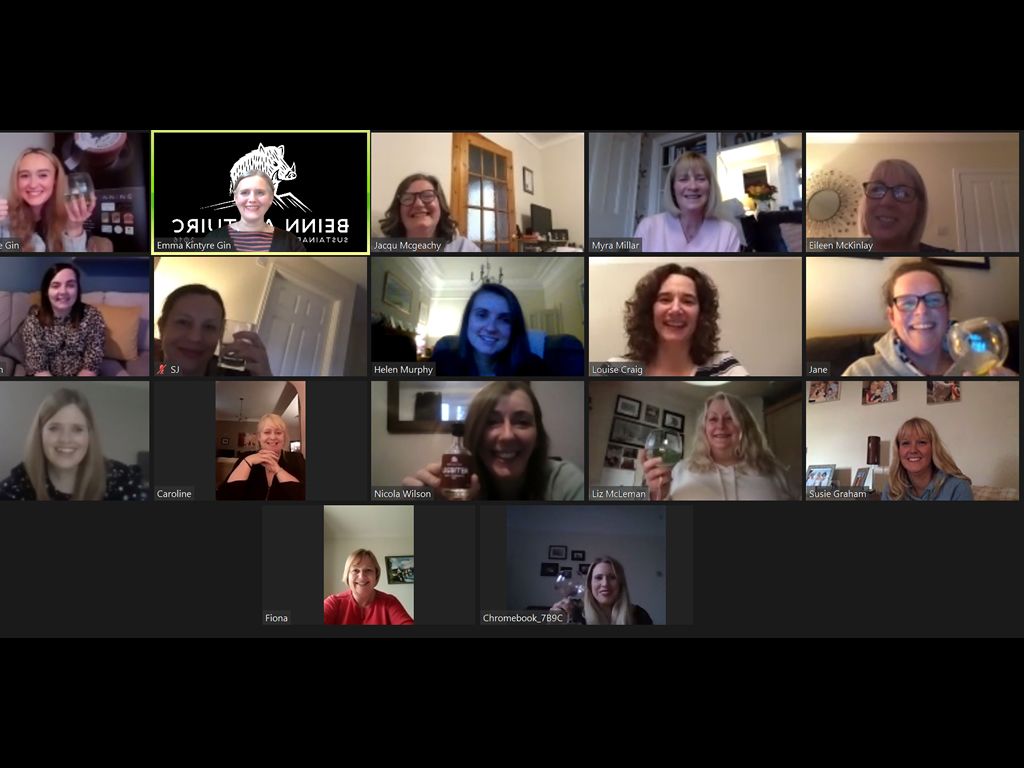 To celebrate International Scottish Gin Day 2020 we ran with the crazy times and hosted a virtual gin tasting. A bit different from having visitors up to the distillery, but definitely the safer option, and still a great way to engage with dedicated gin fans nonetheless.
From the comfort of their own homes, guests were guided through a tasting of our Kintyre Botanical Gin, Kintyre Pink Gin and our Tarbert Legbiter.
Triple packs of the gins and a tasting menu of recommendations for mixers and garnishes were sent out in advance, but the team also encouraged
guests to try their own creations too. We all discussed the different botanicals and flavours of each gin, and it was interesting to find out what everyone had chosen to mix and garnish their gins with.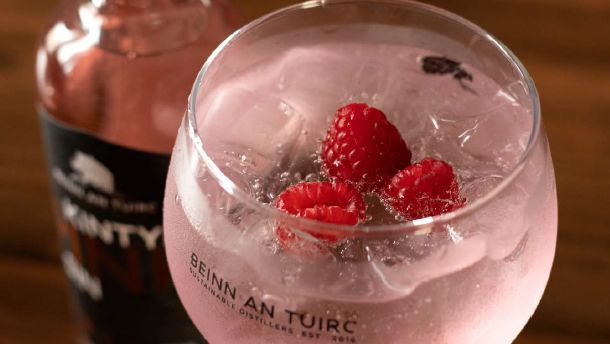 Each gin got a mention as the favourite – we have something for everyone at Kintyre Gin!
The event was run on Zoom with 20 participants, and it was informal, chatty, and interactive. This allowed questions to be asked and to have a nice chat amongst the group. Hannah and Emma also added visuals to set the scene for those who had not visited Kintyre or the distillery. Sneak peeks of our new café and gin school facilities were also shared –
we hope to open both very soon!
Emma and Hannah had lots of fun and it was a really enjoyable afternoon, joining in a day of celebration of Scottish gin. We were thrilled with the feedback from the attendees and have pledged more dates which will be released soon. It could be a great alternative to a work night out or give us a shout about a private virtual tasting for 10 or more.