To mark International Women's Day this year, we asked our four fabulous female employees who their biggest female influencers have been.
Hannah Young
I'll go for Georgie Bell as my womans day influencer – she is a global malts ambassador and head of advocacy for Bacardi (and Diageo in the past who are big boys in the spirits game). She slashes sexism and gender stereotypes within the spirits industry, stands up for the rights of women to work in a 'male dominated' field, she gets to travel the world for her work, and she tastes luxury spirits from many different countries for her role – ideal! She is one of the youngest females working her way up through the spirits, hospitality and tourism sectors, and also put herself through distilling qualifications to show how serious and eager she was to start her career within the spirits industry.
GIRL BOSSES OF GREAT BRITAIN: TALKING WHISKY WITH GEORGIE BELL – House of Coco
Su Black
My greatest influence was the amazing Anna Falconer As my late mums best friend she featured in my life from a very early age. Always positive and full of interesting and positive nuggets on life. She lived life to the full and travelled the world enjoying all the rich delights of the varying cultures, languages, scenery, activities, wines and food. Her influences on me are numerous to name but a few are; to truly appreciate your friendships (you can't chose your family but you can your friends (so true in my case!)), travel, sample and learn from as much of the world as you, and never give up, laugh/sing/dance as much as you can.

My parents and Anna use to ski at Glen Shee before there were ski lifts and mum and Anna were often found sipping Rum and Crabbies Green Ginger on their trek up the hill before skiing down. They actually helped build the first rope ski tow at Glen Shee. Skiing was one of her great loves and she skied abroad up until the age of 79.
Kirsten Nicholson
A woman who is a great inspiration to me is my sister Gail. A successful optometrist, also involved in research projects, Gail has always displayed drive, enthusiasm and passion towards her own education and that of others. She is dedicated to making a difference to the lives of everyone she encounters. Gail continually encourages and motivates me to achieve my goals, reminding me that no goal is too big.
Gail is also one of the kindest, most loving and considerate women I have the pleasure of having in my life.
I know I speak for a number of individuals who wish to express their gratitude for the impact you have had on our lives Gail, we appreciate you every day ♥️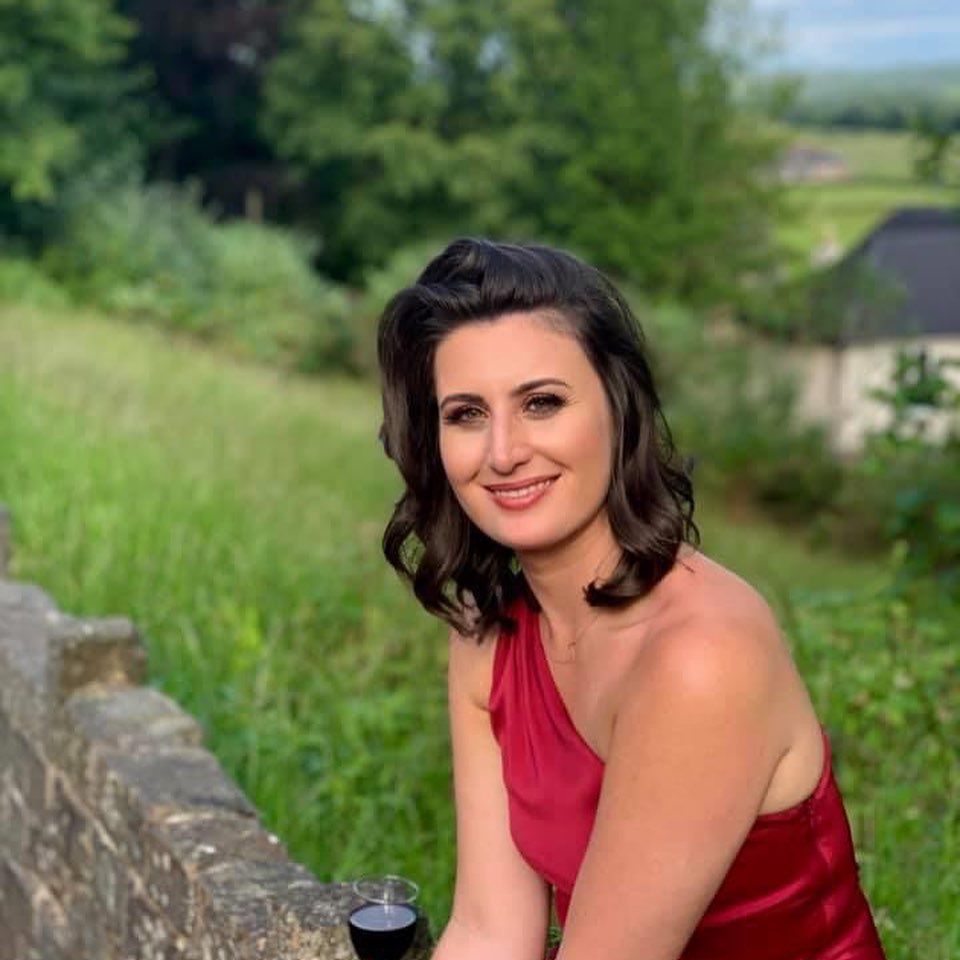 Emma Macalister Hall
I thought this might be a very tricky question to answer as there are so many amazing women who I look up to and am inspired by but in the end it was very easy. My aunt Angela, my mum's older sister, has been an incredible inspirtation to me throughout my life and still now though she sadly passed away in 2012. Despite a debilitating illness that confined her to a wheelchair for most of her life, she refused to let this limit her. She was an amazing host and threw wonderful parties. She also travelled extensively and even reached the top the Matterhorn! I was very lucky to accompany her on several overseas adventures and have so many happy memories of us, usually in fits of giggles, always with a large G&T!
She was full of life, love and humour and she taught me so many things about dealing with challenges, of which they were many in her life.
As a wheelchair user she fought many battles for equality, access and the right to things that many of us are lucky enough to take for granted. She opened my eyes to what can be possible by challenging the status quo and refusing to be invisible – sadly I think society still has a long way to go in the treatment and inclusion of the less able bodied.
Angela also raised two amazing daughters – my wonderful cousins but think they need their own blog at some point!