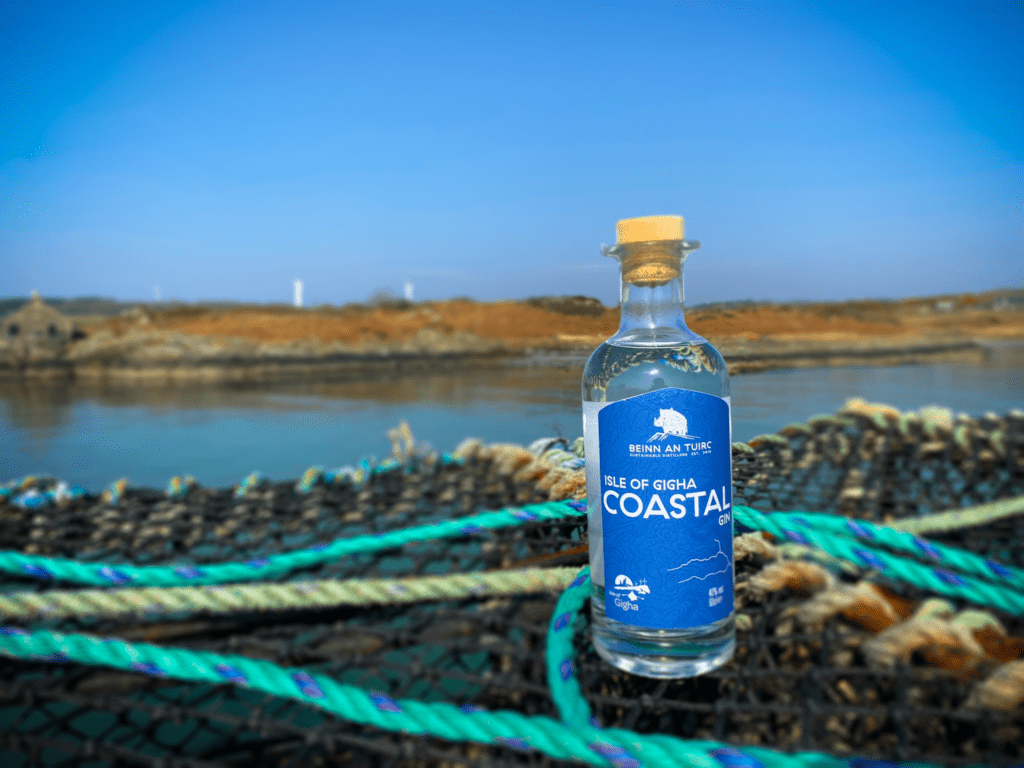 Our distillers Su and Lynsey have been working on a very special project over the last few months and we can finally reveal the details.
We were approached by the Isle of Gigha Heritage Trust and asked to create a unique gin bottling to commemorate the 20 year anniversary of the island's community buy-out in 2002.
After collecting a variety of botanicals from the stunning coastline and richly diverse Achamore Gardens, Su and Lynsey began distilling several different samples on a stove top still. The rest of the team were enthusiastic tasters!
Eventually the recipe was perfected and scaled up in 'Big Don', our 200 litre copper pot still, sustainably powered by hydro electricity.
Gorse and sugar kelp from the shore compliment nettle, dandylion root and mountain pepper from the land, alongside cassia, orange, orris and of course, juniper.
The finished spirit is a rich and complex gin, a truly unique blend of herbal island botanicals married together with hints of sea minerals.
The buy-out was an enormous step for the islanders and they have faced many challenges along the way but what they have created as a community is inspirational and a lasting legacy for generations to come.
We are delighted to pledge £5 from every bottle sold to the Isle of Gigha Heritage Trust. Bottle #1 will be auctioned off on our Facebook page and 100% of the proceeds will go to the trust. Sign up for our newsletter below to stay informed or like our Facebook page.
---
Isle of Gigha Coastal Gin will be available to purchase from Saturday 26 March from Hall's of Campbeltown, Ardminish Stores on the island and from our distillery. You can also order online for UK delivery.