We are having another open day this year as part of the Campbeltown Malts Festival. It's on Tuesday May 21 from 11am – 6pm.  Everyone is welcome and we are even providing transport from Campbeltown and Carradale so you can ditch the car and enjoy a cocktail or a g&t in the garden. There is also a great regular service bus from Campbeltown that will drop you off at the esate entrance.
We'll be doing tours throughout the day of the distillery so you can see where Kintyre Gin is distilled and bottled and learn about our range of products and how we make them.
It's looking like this amazing spell of weather is set to continue so you'll be able to enjoy our beautiful setting whilst sipping on a delicious cocktail or g&t in the garden.  Soft drinks will also be available and there will be a selection of filled rolls made with locally sourced ingredients.
Bus timetable from Campbeltown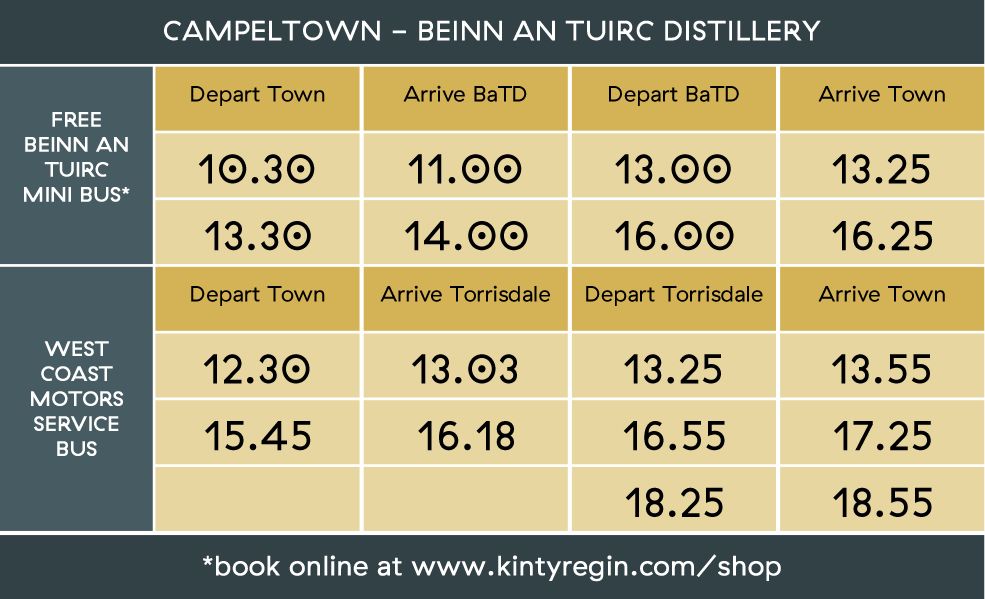 Bus timetable from Carradale