We are never ones to moan about the inclement weather that is common in our wee corner of the world. (Well hardly ever!).  Quite the opposite in fact. Boss Hogg does a wee happy dance every time it rains. This is because we are able to harness the power of this precious resource and use it to power our copper pot still to make our award-winning gin.
We divert water down an intake pipe in a burn on the hill just behind the distillery.  Gravity forces it down the 1km pipe towards the turbine house where it is converted into clean, renewable electricity.  Then the water is released back into the burn, causing very little impact on the environment.
The turbine house is a short distance from the distillery building and is linked by a three-phase power cable to the gin still.
The power required to run the still is around 27kw which is the equivalent of about 22 kettles. We'd rather have a g&t than a cup of tea though!
Our hydro-scheme produces around 400,000kWh of electricity annually so currently we export more than we use.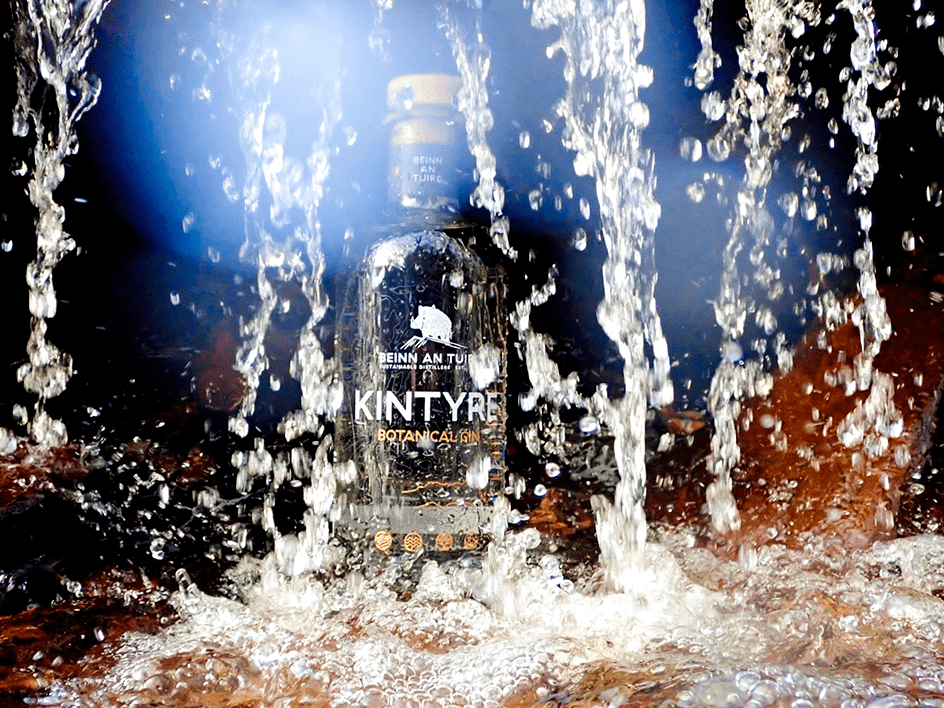 We often reuse the hot water from a distillation in the hot tub at our holiday flat in Torrisdale Castle. This means guests can arrive and jump straight in!  We really try not to waste a drop of this precious resource.
Raise your glass to the power of hydro-electricity and enjoy your Kintyre Gin and tonic with a clean conscience!