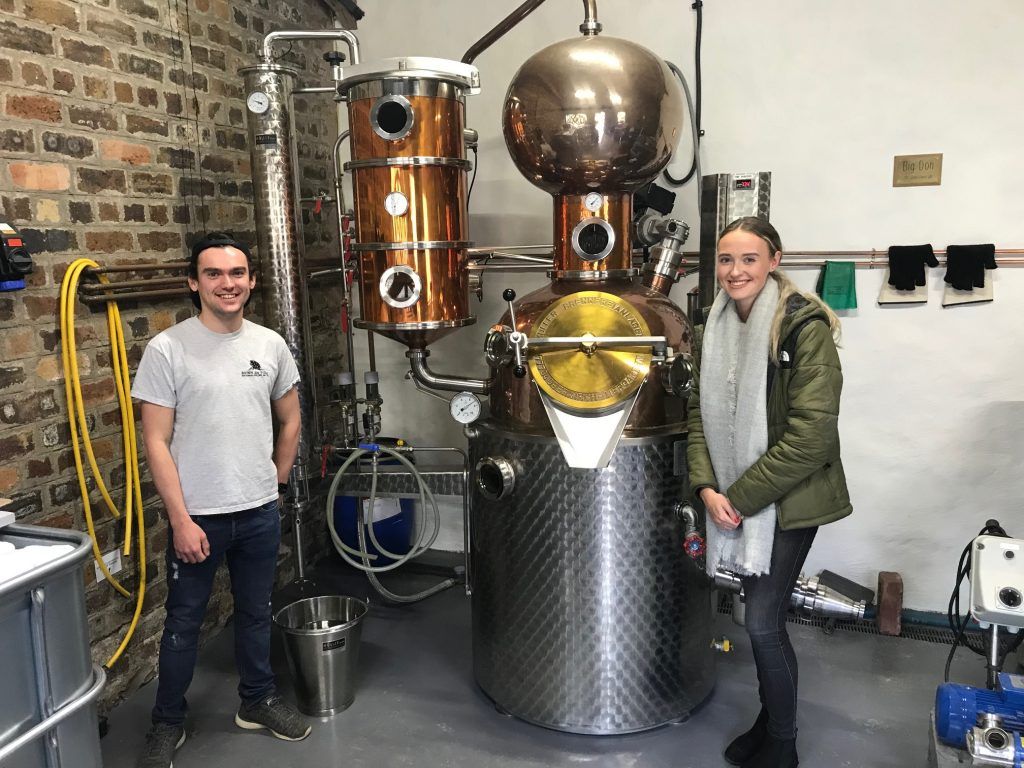 Today we welcomed Hannah Young to the team as our new Tourism and Events Coordinator. Hannah will be employed under the ScotGrad Scheme, having recently graduated (with first class honours!) from Glasgow Caledonian University
We are in the construction phase of our licensed café at the distillery as well as a new extension which will provide space for spirit schools. Although the work was paused during the recent lockdown, construction has now recommenced, with the aim of completing this phase by the end of August 2020.
Hannah has been appointed to plan and implement the new experiences that will be on offer, encompassing all the facilities at the site. These will include a residential Gin School, utilising the existing self-catering accommodation on Torrisdale Castle Estate, a day Gin School, distillery tours, private tastings, and a raft of other unique offerings.
It has always been a primary goal of the company to provide employment for local people and it is so encouraging that the calibre of Kintyre youngsters is so high and that many of them want to stay in the area.
Hannah has a vast amount of local knowledge and is passionate about promoting Kintyre. She has had previous experience with Glen Scotia Distillery which will stand her in good stead for her new role with us.
Welcome on board Hannah!