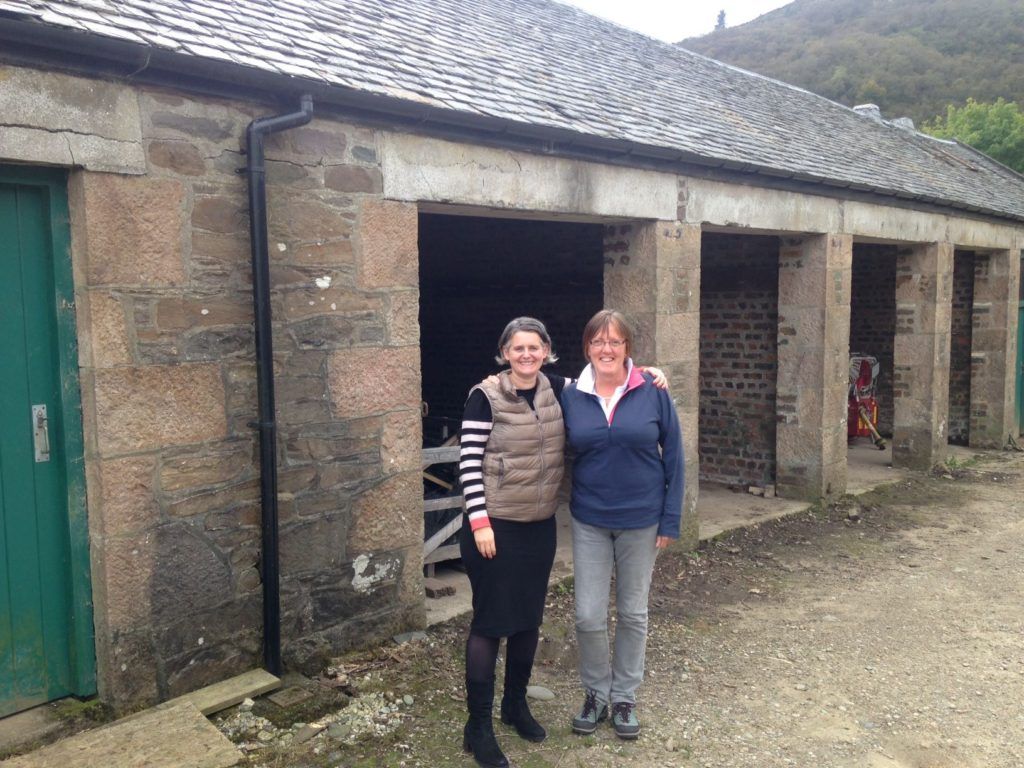 Our distillery plans are really gathering pace and the building work is progressing well with the new roof now on and the interiors well under way.
Our head distiller, Su Black, has now made the move to Kintyre and we are delighted to welcome her on board.
Su came highly recommended by our recipe man, Leon Webb and we were delighted when she agreed to join the Beinn an Tuirc team.
She is passionate about distilling and is very excited to be involved in a gin start-up. She has been working in the industry since graduating in 2015 from the Brewing and Distilling MSc at Heriot Watt University but also has a wealth of experience in other areas, most recently a successful 12 year career in the oil and gas industry.
Su began her career making porridge oats in a small family-run business in the Scottish borders and it was this love of making things and producing a finished product that led her back to university to study distilling. Aware of the increasing instability in the oil industry, and craving a better life/work balance, Su was ready for a change of direction when she read about the course in a magazine article. Already a whisky and craft beer enthusiast, she seized the opportunity steer her career down a new path
Su's enthusiasm for gin is palpable and we know that Kintyre Gin is in the best possible hands with her at the helm. She is brimming with ideas for exciting distillations using our own produce from our walled garden and is also keen on foraging for wild botanicals from the estate. We have just purchased a 10 litre still for experimental distillations so there are limitless possibilities for our gin. Su's first task, once the main still has been installed, is to optimise our original recipe and scale it up for larger volumes.
Although an East-coaster at heart, Su is looking forward to life in Argyll and has happy memories of holidaying in the area as a child. She is a keen golfer and has already thrashed director Niall, on the Carradale 9-hole course.
We are excited that our Beinn an Turic family is starting to grow and in time we hope to take on more employees as the business flourishes.