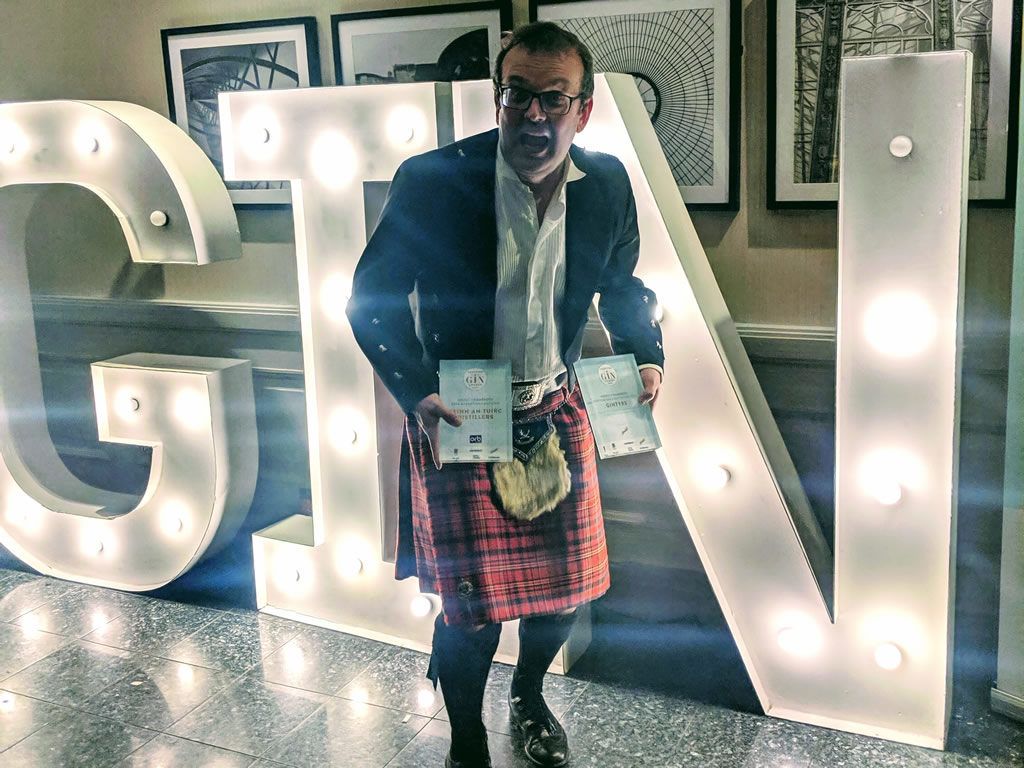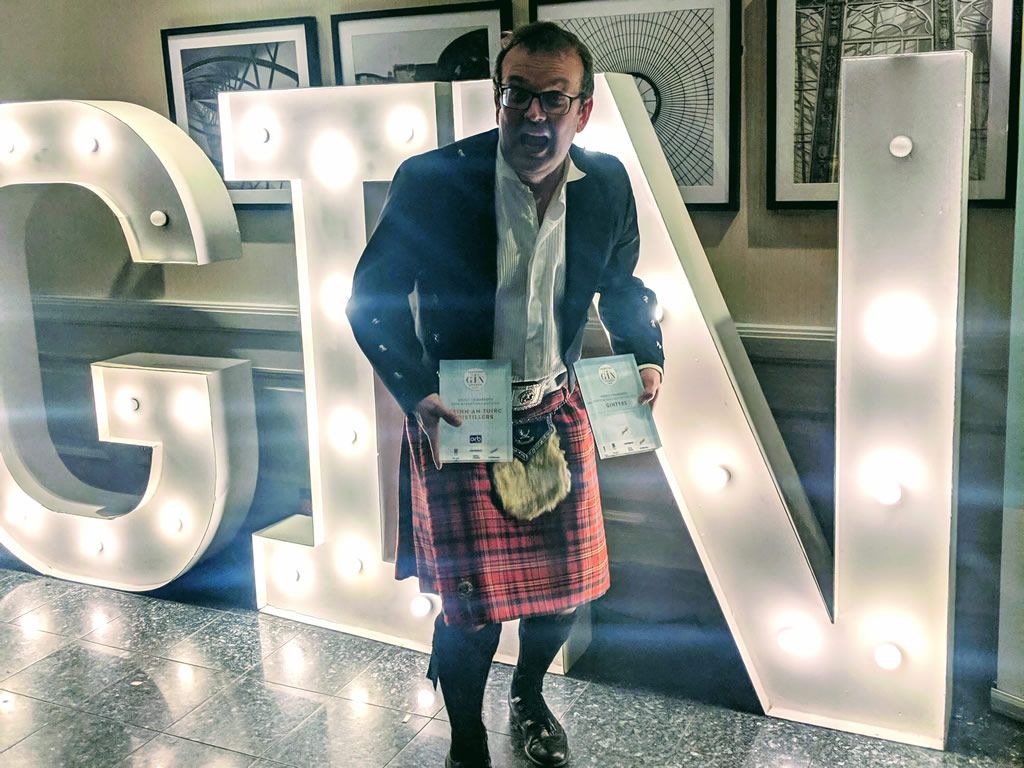 It was time to get our glad rags on again and head up to Glasgow for the third annual Scottish Gin Awards this week. We were nominated in six categories so decided to treat the whole team to a night out and hosted a table. We also invited Cindy from Nc'Nean distillery who we collaborate with to create their botanical spirit, and Richard from Kilty Gin as we distilled his first batch here in Kintyre. Our brand ambassador Kirsten also joined the party along with Niall's brother and co-director Kenny and his wife Emili. To say it was a fun night would be an understatement! So much fun in fact that we forgot to be nervous while waiting for the announcements.
And then it got silly…

….really silly
We didn't win any top prizes but were delighted to receive two 'highly commended' awards for our marketing and for our collaborative Gintyre festival. We were up against some of the biggest names in Scottish gin so it is a brilliant achievement to have out efforts recognised.
There were a few sore heads in the boar bus heading back to Kintyre the day after and we've all sworn off gin for a few days but it was a fantastic night and a wonderful celebration of the Scottish gin industry of which we are so proud to be a part of.