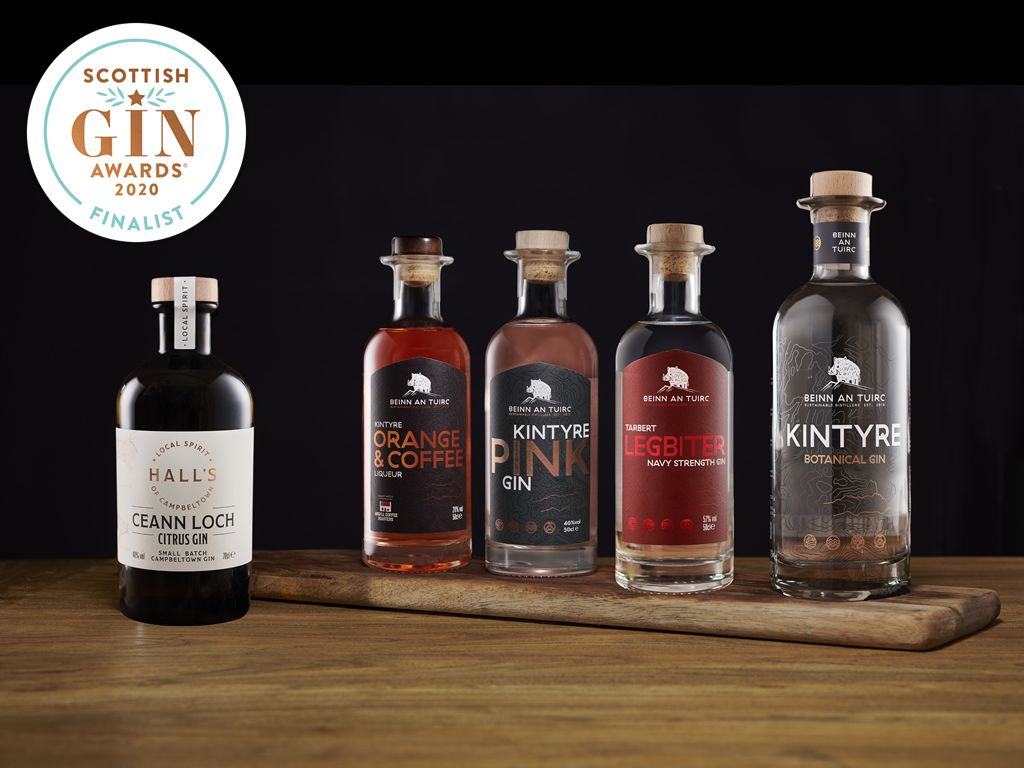 As we near the end of a year like no other, it was wonderful to learn that we have been nominated in several categories at the Scottish Gin Awards 2020.
Four of our five core products are up for a taste award. The Ceann Loch Citrus Gin and Kintyre Botanical Gin compete in the busy London Dry category, the Orange and Coffee liqueur is in the Gin Liqueur section and our Tarbert Legbiter is with the big lads in the Navy Strength bull ring. Competition as always is incredibly tough – you can't expect anything less from the Scottish gin industry which is why we are so proud to be a part of it.

We have also been nominated for Excellence in Sustainability which is wonderful as we really try to keep this at the core of our business. As well as our hydro powered gin still, we are committed to replenishing our local environment through our tree planting programme and are committed to providing sustainable employment opportunities in our remote, rural area. It means so much just to be nominated in this category.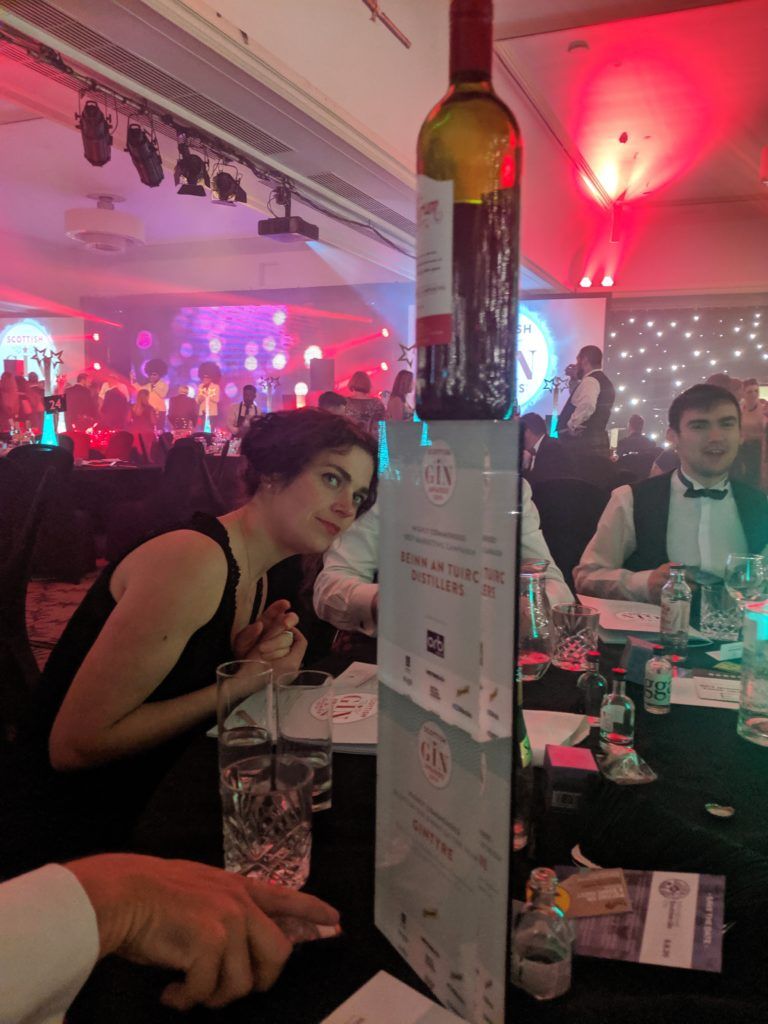 Obviously the evening itself will take a different form this year as the awards go virtual for the first time but I'm sure there will be lots of opportunities for all the usual silliness and fun that is unavoidable with a crowd of gin producers. We're gutted not to be catching up with the many great friends we have made in the industry in the past 4 years but hopefully things can return to normal next year.
Best of luck to all the nominees and we'll see you on screen on November 12. Posh clothes above the waist, PJs and slippers below!