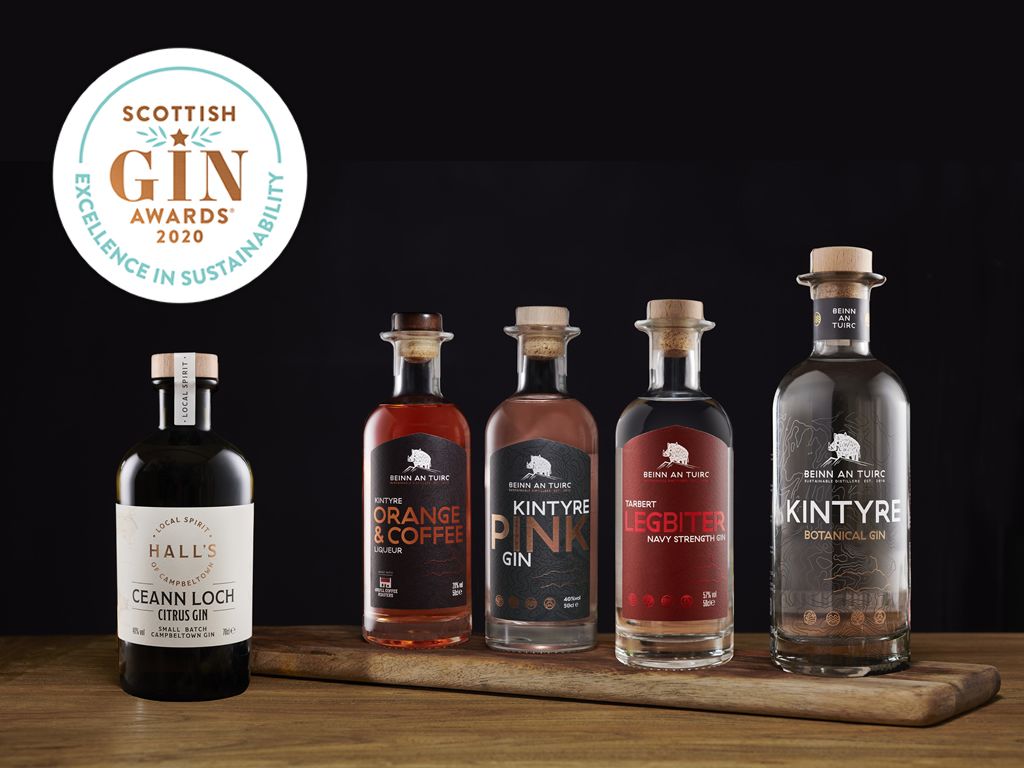 What a night for the Scottish Gin Awards 2020! The virtual format may have been very different, as was the dress code, but the nail-biting anticipation was the same as it would have been had we been in a fancy room full of fellow gin folk, dressed up to the nines.
Niall and Emma were gathered round a laptop in their kitchen with Niall's mum whilst the rest of the team joined in via the magic of Zoom.
Des Clarke rattled through the awards categories in record time – no doubt to be finished in time for the epic Scotland match at 8.30pm (which was even more nail-biting than the awards show!).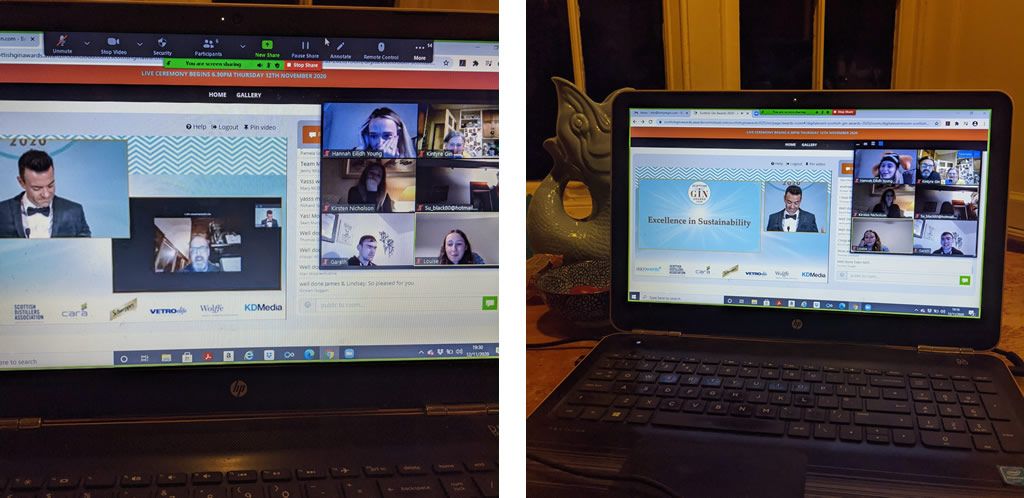 Our first category was Excellence in Sustainability and it was so amazing to hear Des read out Beinn an Tuirc Distillers Ltd as the winners.
This award means so much to us as we try to keep sustainability at the core of everything we do and are always striving to do better. We have just completed a detailed study of our carbon output and were delighted to learn that the estate as a whole, including the gin distillery, leaves a carbon negative footprint.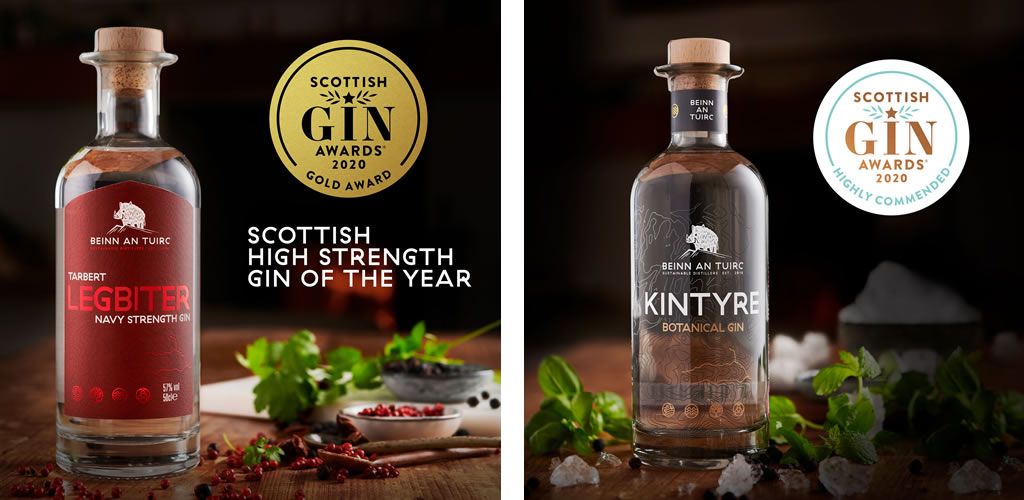 The taste awards were next and we had four of our gins in three categories – London Dry, Gin Liqueur and High Strength. With so many quality scottish gins on the market, comptetition for these awards is huge so you can imagine our delight and the screams of joy over Zoom when we heard that our Tarbert Legbiter won gold in the Scottish High Strength Gin of the Year Category. Kintyre Gin was awarded a hightly commended in the London Dry category – a wonderful result as there were over 50 on the shortlist.
All in all a fantastic night for Beinn an Tuirc Distillers Ltd!