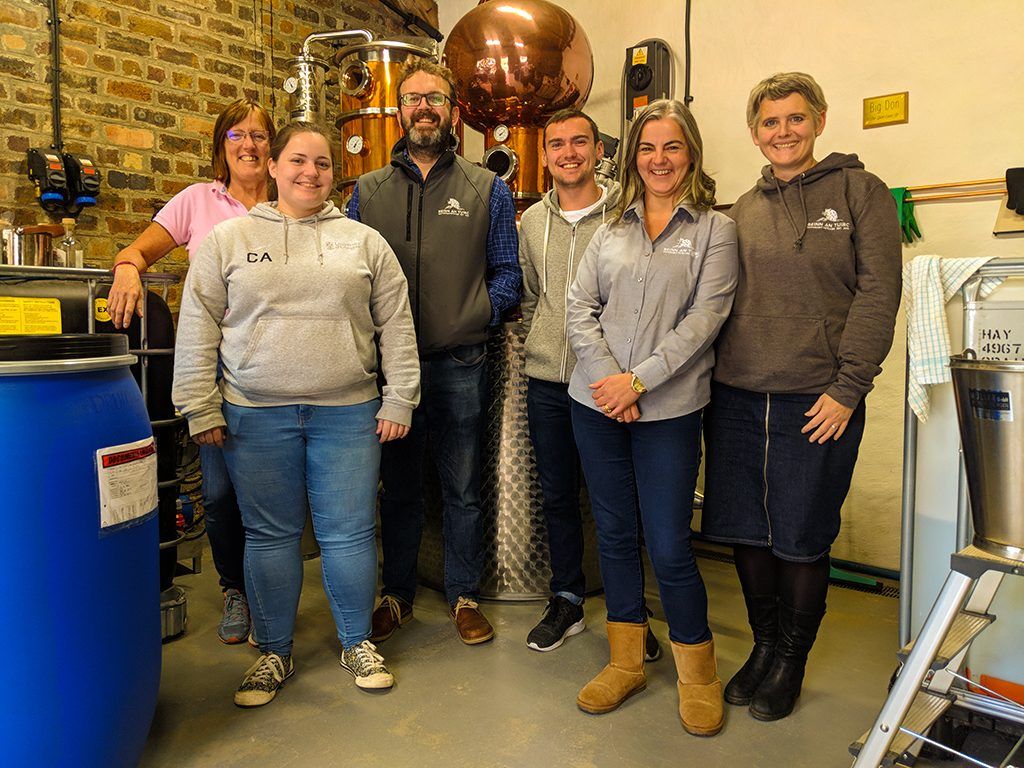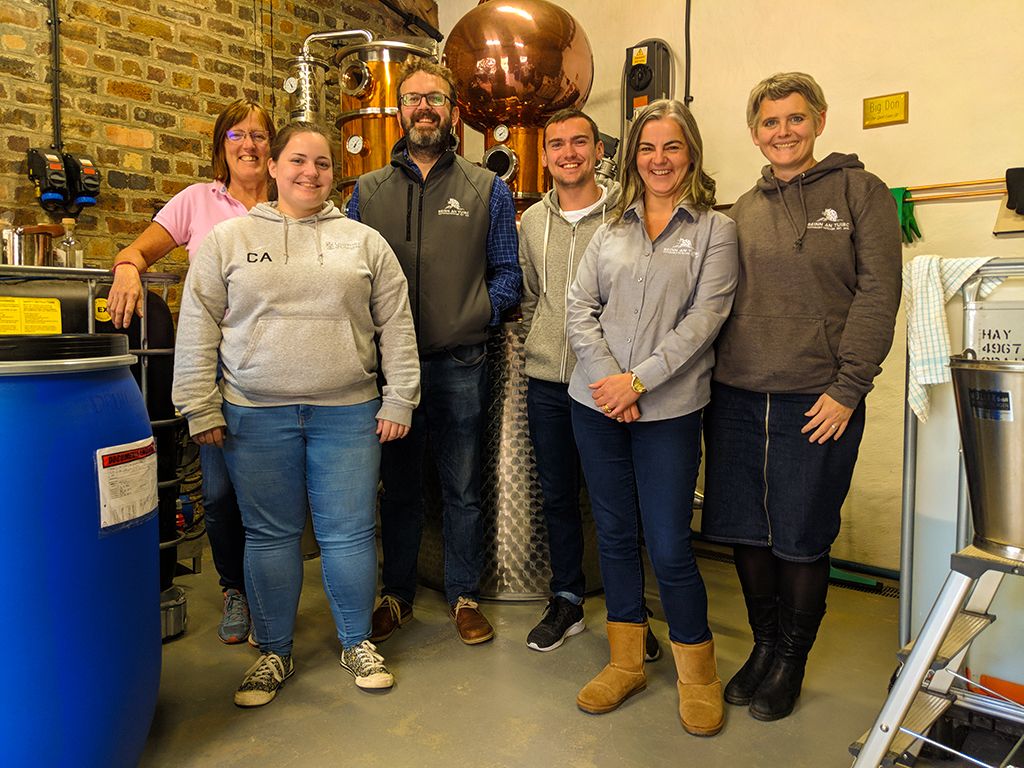 Our wee team increased this week as we welcomed distillery assistant Gareth Scott-Dodds to Beinn an Tuirc Distillers. Gareth is from Campbeltown but has been off seeing the world for the past year. He spent a significant amount of time in New Zealand where he worked in a craft beer bar and also embraced the obligatory custom of throwing yourself off a crane attached to an elastic band. Not even just once – the mad bugger did it THREE times. One jump was 134m. He also jumped out of a plane, albeit with a parachute, but still. Hopefully working at Beinn an Tuirc will be just as exciting.
He's very keen to learn the gin craft and will be a great help to distiller Su who is brimming with ideas for new products but still has to keep up the supplies of our core range.
It was always our plan to be in a position to increase the number of employees. We started with just the three directors – Niall, Emma and Kenny and Su, our fantastic distiller.  Tracey joined the team just over a year ago to provide admin support and laterally shop management. Arafa has been doing a grand job of brand-ambassadoring and has increased the availability of Kintyre Gin in bars, restaurants and off-licenses across Scotland.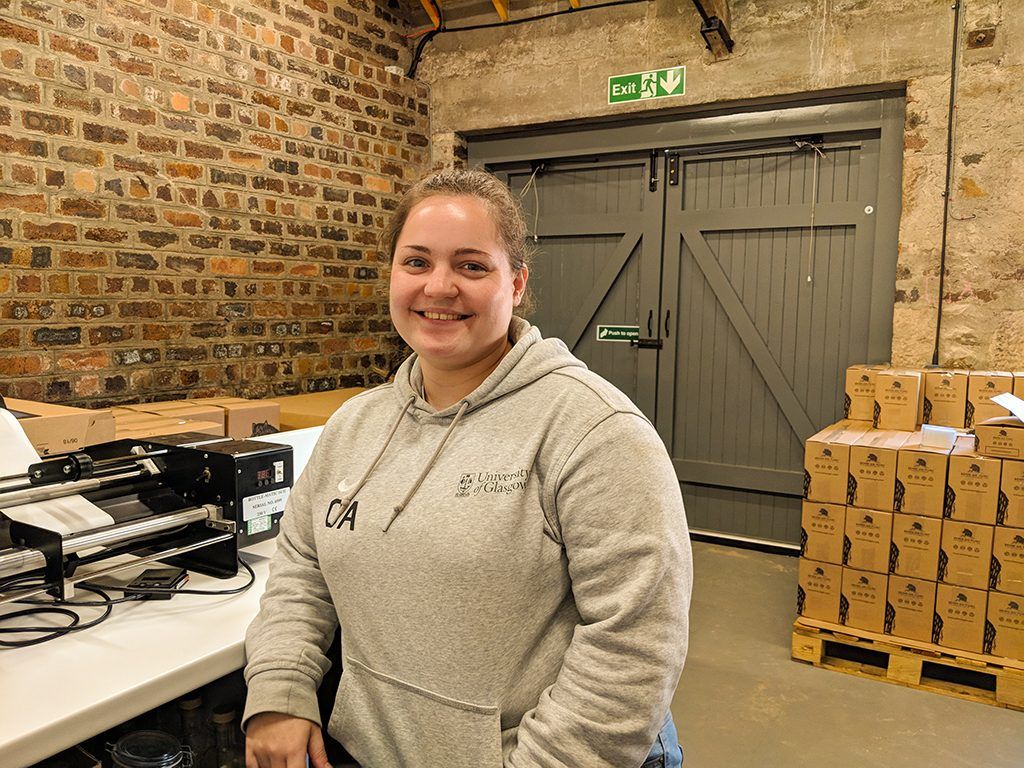 Sadly we will say cheerio to Caitlin next week. She has been a fantastic distillery assistant for the summer and we reckon she's filled and labelled over 8000 bottles! Not bad for a lass who doesn't like gin. Hopefully she will stop seeing gin bottles in her sleep before long. We wish her lots of luck in her new role with Audit Scotland, based in Edinburgh.