The first of the Halls to come to Campbeltown was around 1820 when William Hall, a merchant, moved from Glasgow.  Little is known of him, however we believe he lived in Dalintober.  He married Grace Macalister (hence the current use of the 'Macalister Hall' surname) in 1822, herself having been born in the town, and daughter of Peter Macalister from Bute.  He changed profession from weaver to grocer in 1823.  The couple had 9 children in total, two not living past infancy.  
The eldest son was James, who travelled to India in 1849 to join his school friend William Mackinnon.  There is some evidence around this time that a shipping company called Hall, Mackenzie and Co was started, with headquarters in Ghazipore.  However it was the main company of Mackinnon, Mackenzie and Co that took off, and soon they were carrying all manner of cargo to Australia, including "white and brown sugar, rice coffee, nutmegs, coconuts, tea, curry powder, pepper, castor oil, hats, basins, chairs, soap and bedsteads"! They had their opinions on alcohol sales too. In 1853, Robert Mackenzie wrote to James with a letter containing the following piece of advice,
"It is a fact, though an amusing one, that it sells more on the brand than on the quality of the article, so that if Brandy be drinkable all you have to look to is a flashy label and a tall bottle."
It's a message that's never been forgotten by the Hall family, but instead we put high-quality gin inside our flashy bottles.
After the death of Mackinnon's original partner, Robert Mackenzie, in 1853, Hall and Mackinnon became head of a large and expanding company.  In the same year Peter Hall joined the firm, and four years later his younger brother Stuart.  An office opened in Glasgow called Mackinnon and Co, and another in Liverpool called Hall, Mackinnon and Co.
Around the same time, the East India Company invited tenders for the mail contract between Calcutta and Rangoon, which was won by the Hall/Mackinnon consortium.  A new company was formed – The Calcutta and Burma Steam Navigation Company – and two boats purchased.  In 1862 the company was renamed The British India Steam Navigation Company (BI or British India) with a capital of £400,000 and registered in Glasgow.  The growth in the company was exponential, to match the trade between Australia, India and the Middle East.  I am told (how reliable I am unsure!) that the first boat through the newly constructed Suez Canal in 1869 was the BI ship 'India'.  At the end of the century, BI and P&O merged, and that as they say was the end of an era for the Halls and Mackinnons.  
James bought both Killean and Tangy estates and built many of the buildings still present to this day – including Killean House and the Dolls' Houses on the roadside.  He was also responsible for financing the construction of the Burnett Building, which is why the street it stands on was named Hall Street. Peter Hall rented Torrisdale Estate in 1872, and his son, William, purchased it in 1898.  The third brother, Stuart, outlived them all and resided at Eagle Park, Low Askomil.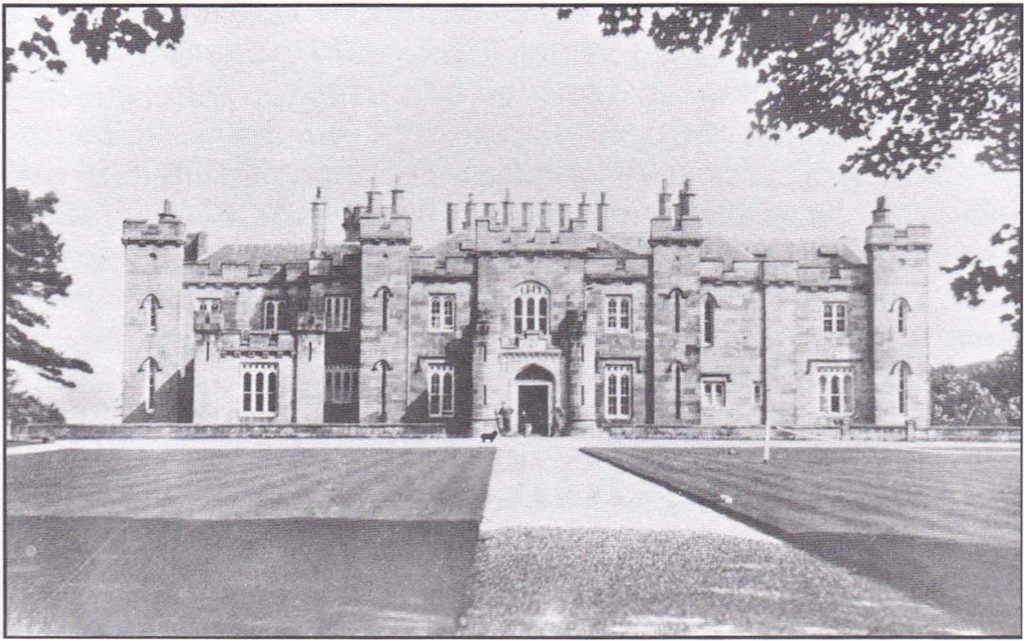 All three men died leaving substantial amounts of wealth, after being born in more humble surroundings.  Torrisdale of course still remains within the family, and it is here we are always working hard to modify, adapt, and preserve what was left before us.  It is worth noting that some of the spices traded back in the mid-1800s by the British India ships are now used in the fabulous Kintyre Gin, and our ultimate aim is to be able to contribute to our  community as Peter, James and Stuart did before us!
Niall Macalister Hall