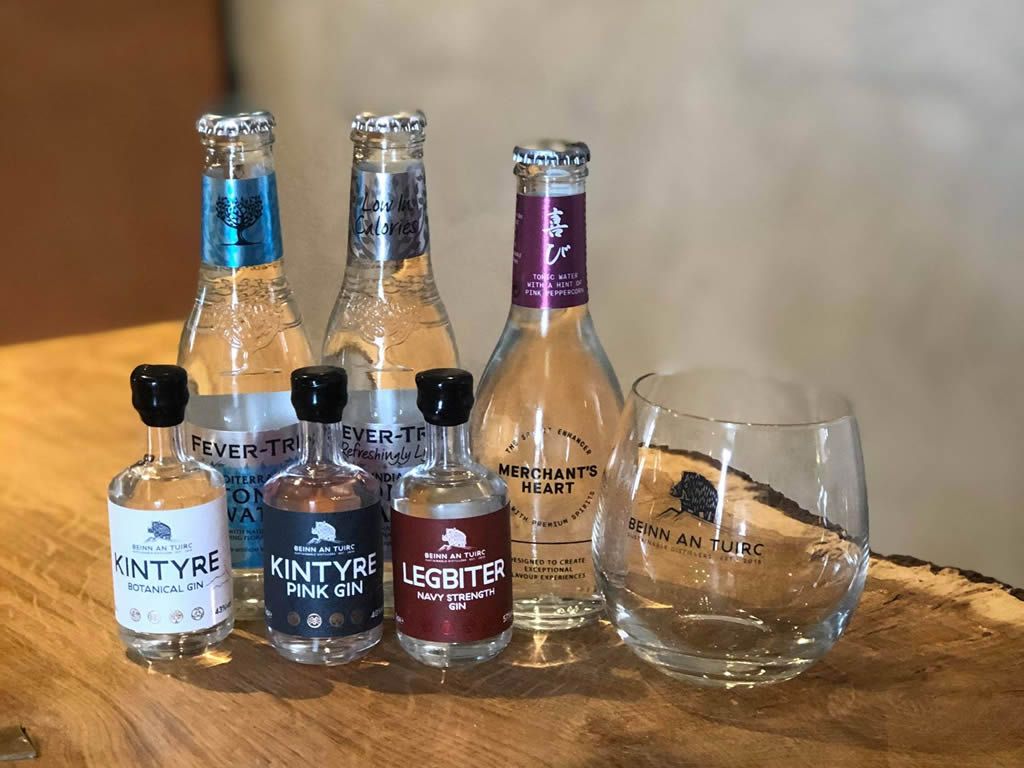 At Kintyre Gin, we have been trying out some new things over lockdown. With events cancelled around the world, and some of our visitors struggling to reach us here in Kintyre, we decided to go virtual and conduct tastings via the internet. Virtual gin tastings on platforms such as Zoom or Google Meet have proven a successful and enjoyable alternative to the real deal, for both guests and ourselves at Kintyre Gin.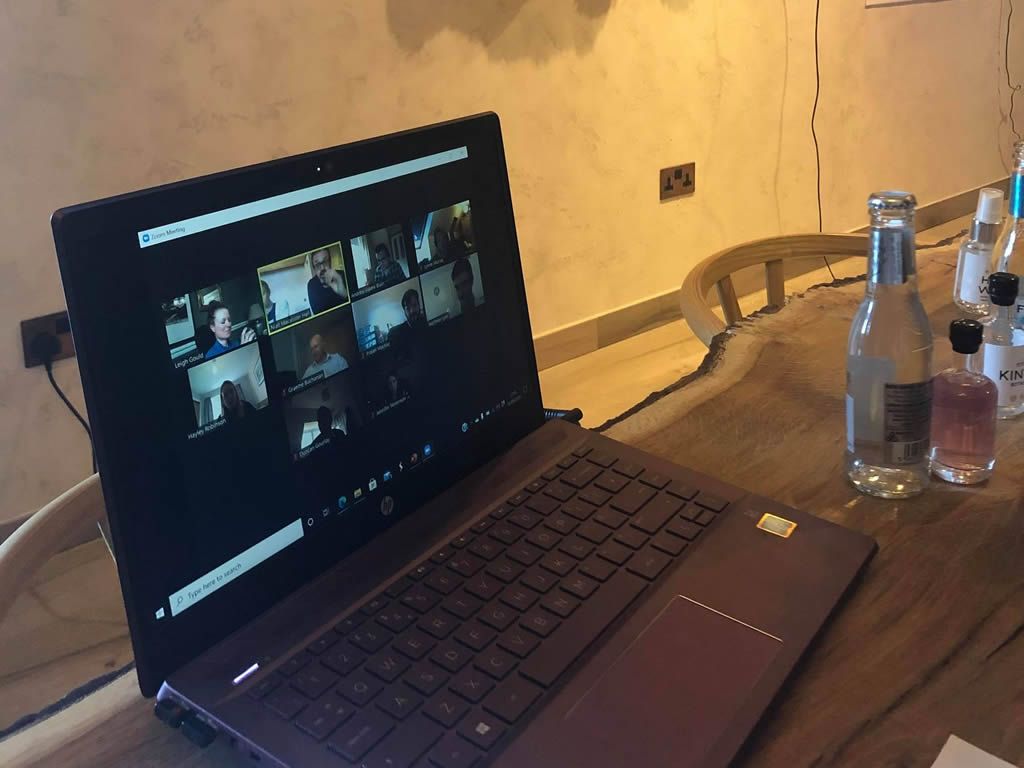 Niall and Hannah have hosted a few virtual gin tasting evenings for corporate clients such as Weatherby's Private Bank and Brodies LLP.  These tastings can be as formal or informal as clients wish, ideal for a chat and a catch-up out with the office. 
Tastings include 5cl bottles of our Kintyre Signature Botanical Gin, Kintyre Pink Gin and Tarbert Legbiter Navy Strength Gin, paired with premium tonics and recommendations for the best garnishes.  Guests will be sent out the tasting set ready for G&T's to be enjoyed from the comfort of their own home.  Who wouldn't love an after work tipple?!  Tastings last approximately 90 minutes and we can use visual aids to do a 'virtual tour', to show you round the Estate, the distillery, and to explain how we make our award-winning gin.  Feedback from guests has been great, and we look forward to hosting more in the future.
If you are interested in this service, please enquire with your dates and preferable time and we will get back to you with our availability.