It won't have escaped anyone's notice that it's been a little bit wet lately*. Whilst inclement weather puts a damper on lots of things (leaky castle roofs, self-catering holidays…), here at Beinn an Tuirc we embrace the rain. In fact, Kintyre Gin has the rain to thank for its very existence. Pour yourself a (Kintyre) G&T, get comfy and let me tell you a story…
Once upon a time, it rained here in Kintyre (no it really did). And then it rained some more, into a wee burn running off the hill of Beinn an Tuirc. Niall, Laird of Torrisdale, had an idea that it might be possible to turn the water into electricity. "Don't be RIDICULOUS", screeched his sceptical wife, Emma, but Niall refused to be deterred. He began a lengthy, expensive process that involved feasability studies, otter surveys, planning applications, land negotiations and eventually construction and installation. From start to completion, the project took six years and it was a happy day when water started flowing through the pipe to turn the turbine which produced lovely, clean, sustainable electricity to sell to the national grid. Torrisdale Hydro was born.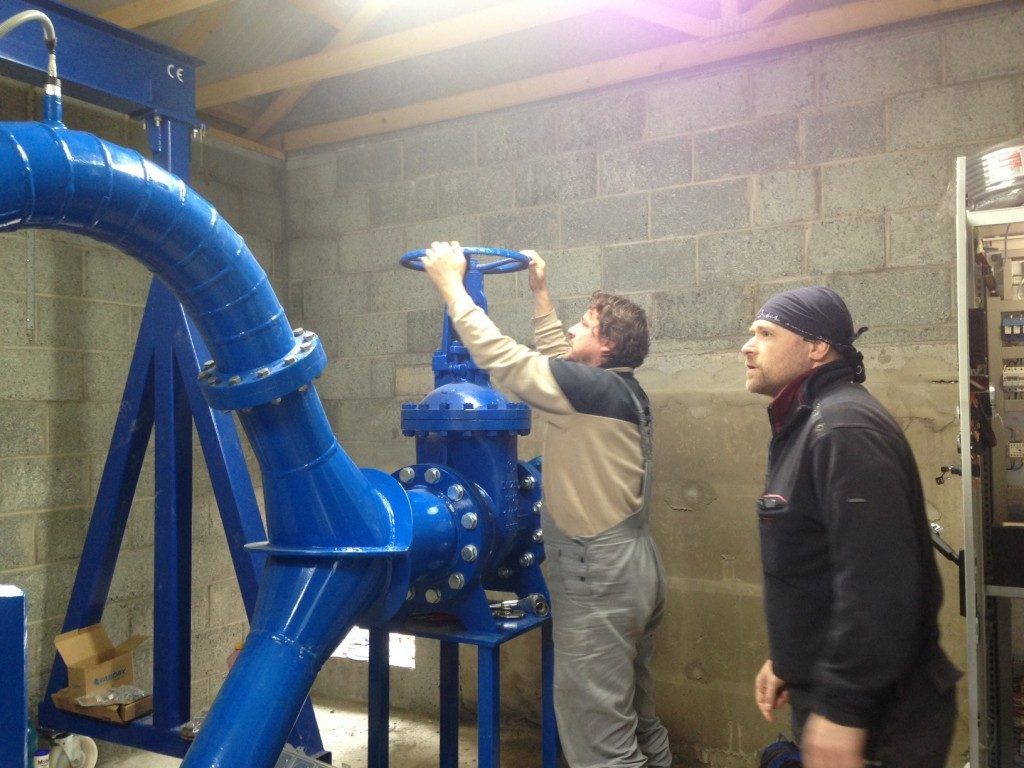 The hydro story nearly ended here, with the estate being blessed with a healthy income at last, but Niall had another bright idea whilst toasting the project with a well earned gin and tonic. Why not use the power we've made to actually make something? And why can't that something be gin? Emma was much more enthusiastic about this plan, especially when it came to market research, and here we are, nearly three years later, toasting the inclement weather with our very own, sustainably distilled craft gin.
Interesting (if you like that kind of thing) Facts and Figures
There is a 120M drop from the intake dam to the turbine house
This creates 12 bar of pressure
The turbine can produce up to 99kW of power
It has the potential to produce 400,000 kW hours per annum
'Big Don', the still, requires a maximum of 27kW
*understatement of the week. Any more rain and we'll be building an ark and pairing up the animals.