As part of our Boar Botanicals series, we'll be shining the spotlight on various ingredients we use in our products.
May is the time of the year when the sunshine-yellow gorse is looking its best. Although this large evergreen shrub can start flowering as early as January and continue until late June, it is particularly vibrant during May.
Gorse is found in abundance on the Kintyre peninsula as it loves heathland and coastlines as well as favouring areas of high rainfall – something we're not short of on the west coast of Scotland.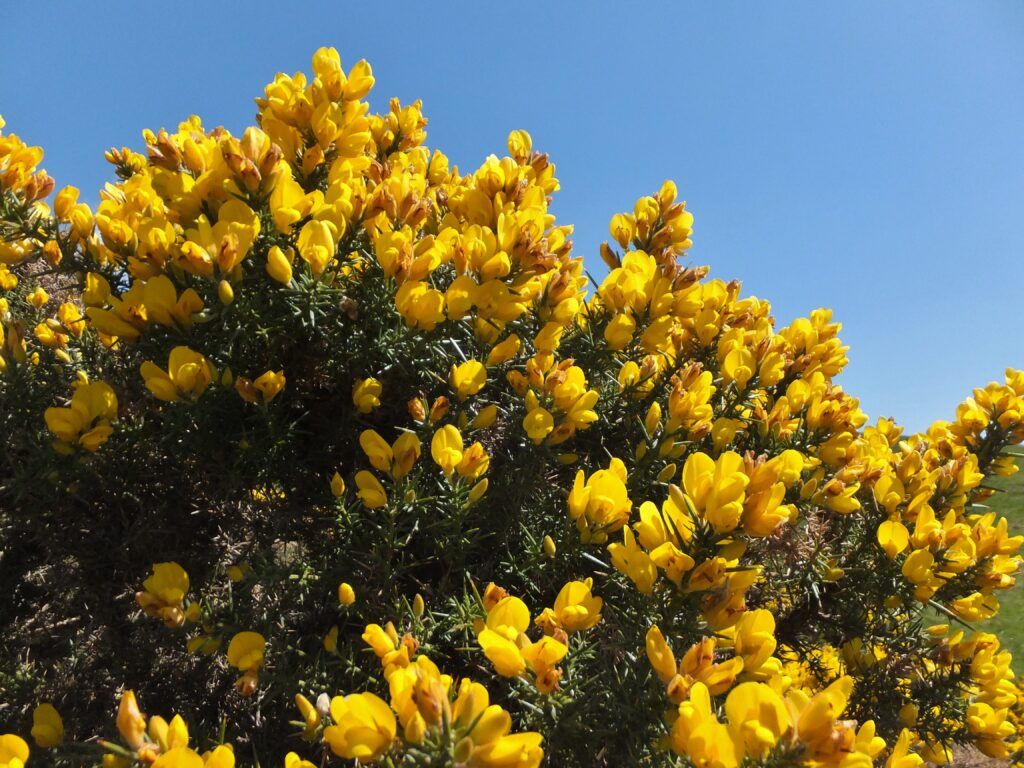 When walking past gorse, you'll often be able to smell the strong coconut scent from the flowers which can be used in various recipes. Dry white wine can be made from the flowers, and they can also be steeped to make a tea or infused in liqueurs. The bright yellow petals also mean that gorse can make an aesthetic garnish on top of salads or sides although don't eat too many of them as they contain slightly toxic alkaloids. Make sure you don't include any of the pods or seeds in your recipes though as they are not edible.
We use gorse as one of the unique botanicals in our Isle of Gigha Coastal Gin to give it a slightly sweet, vanilla flavour. The flowers are sourced from the island itself along with sea kelp and wild mountain pepper.
Interestingly, recent research from the University of Aberdeen has found that gorse has a surprisingly high protein content and could become an important plant-based alternative source of protein in our diets.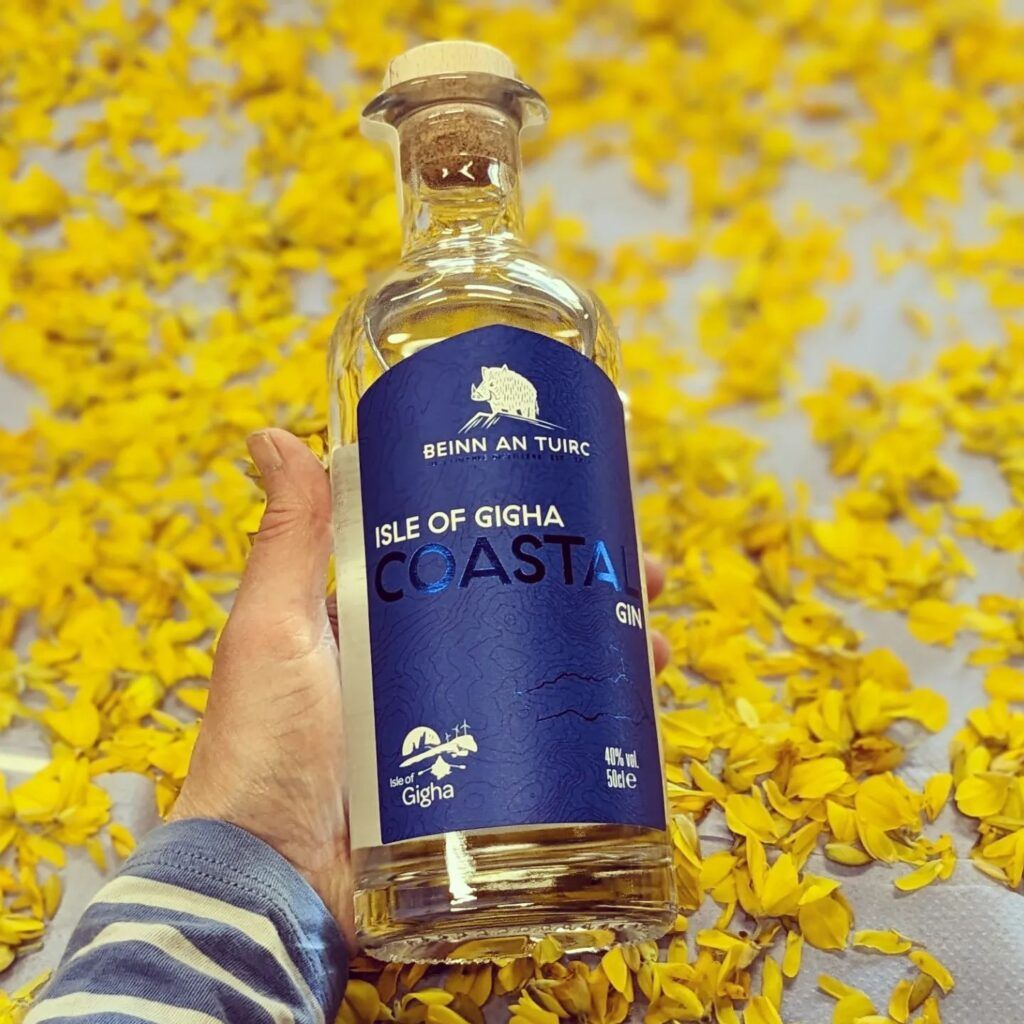 As well as having culinary uses, gorse was historically used by crofters as firewood and for fuelling bread ovens. In times of poor winter grazing, it was even collected and bruised or crushed before being fed to livestock. In some areas of Scotland, it was even planted out as a crop for this reason.
Gorse isn't just a useful plant for people, it's also ecologically important for various wildlife. The dense structure of the bush is ideal for small birds seeking shelter in harsh weather such as linnets, yellowhammers, stonechats and pipits. The flowers also provide a vital early source of nectar for bees and butterflies.
If you're interested in learning more about what edible treats can be found in the wild, why not try our foraging session as part of our Wild Days event.